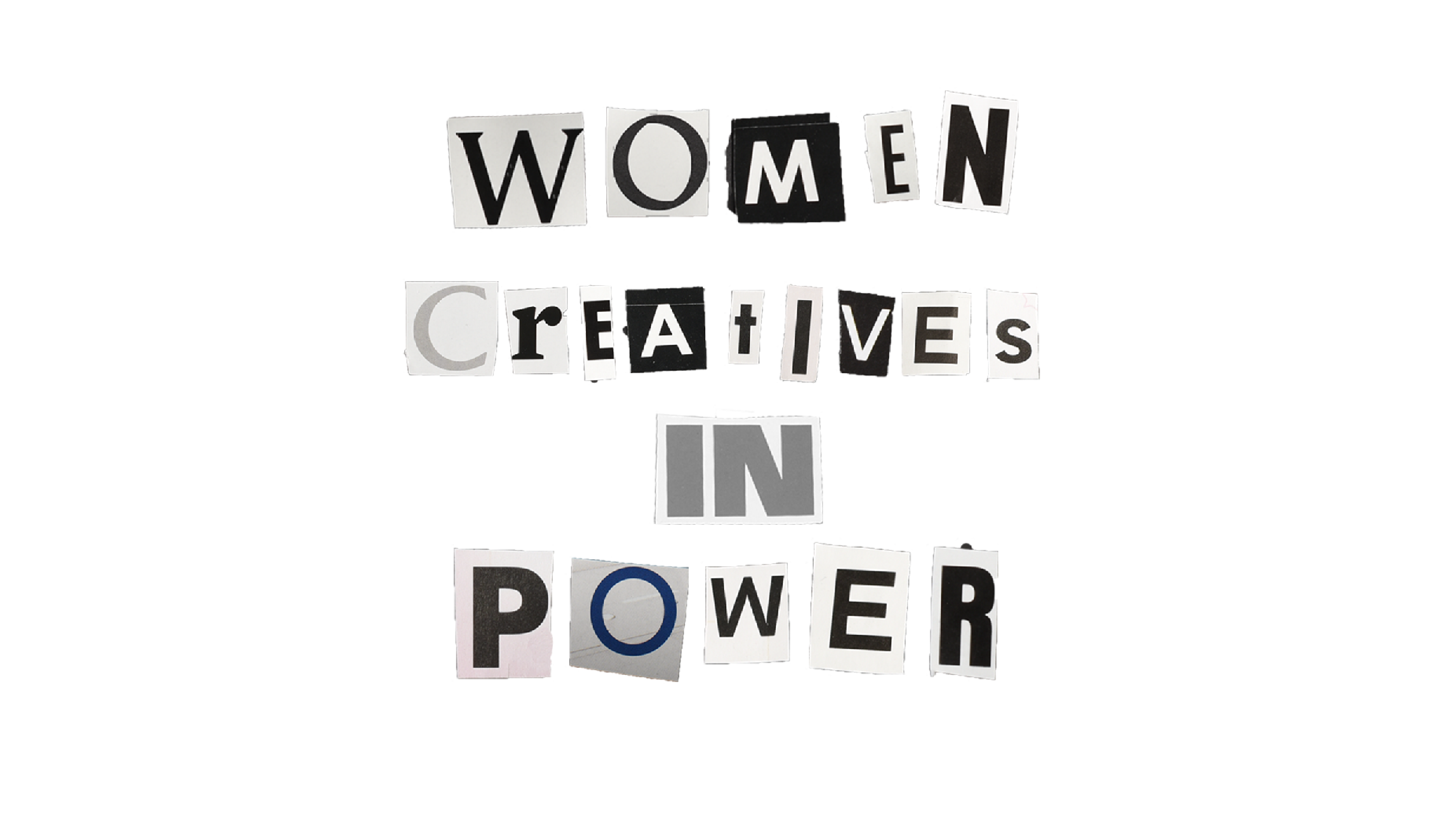 Identify an issue, arising from a power imbalance, that you want to be part of the solution to. Work out how to include the people that have been systematically dis-empowered or excluded by this problem.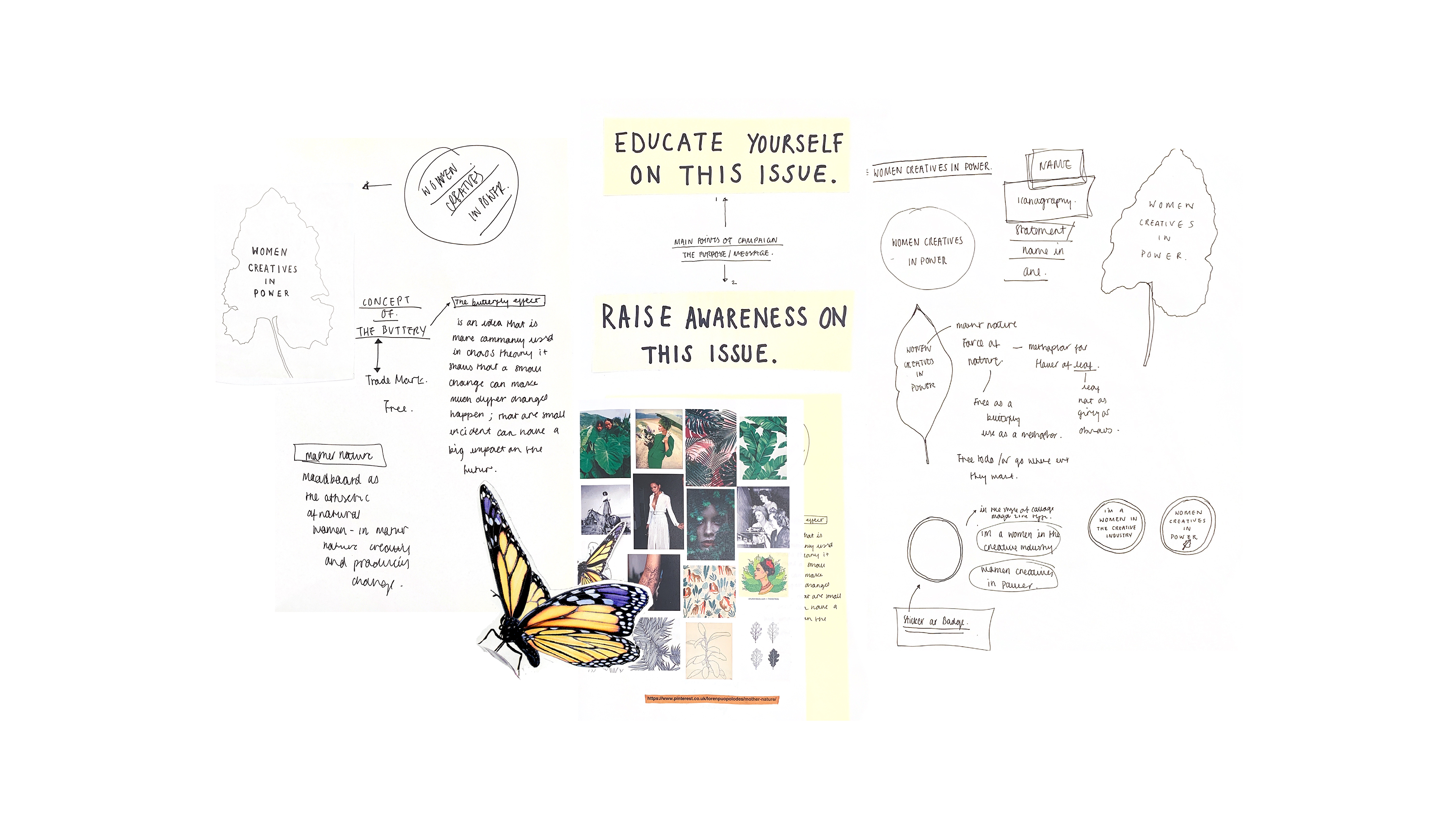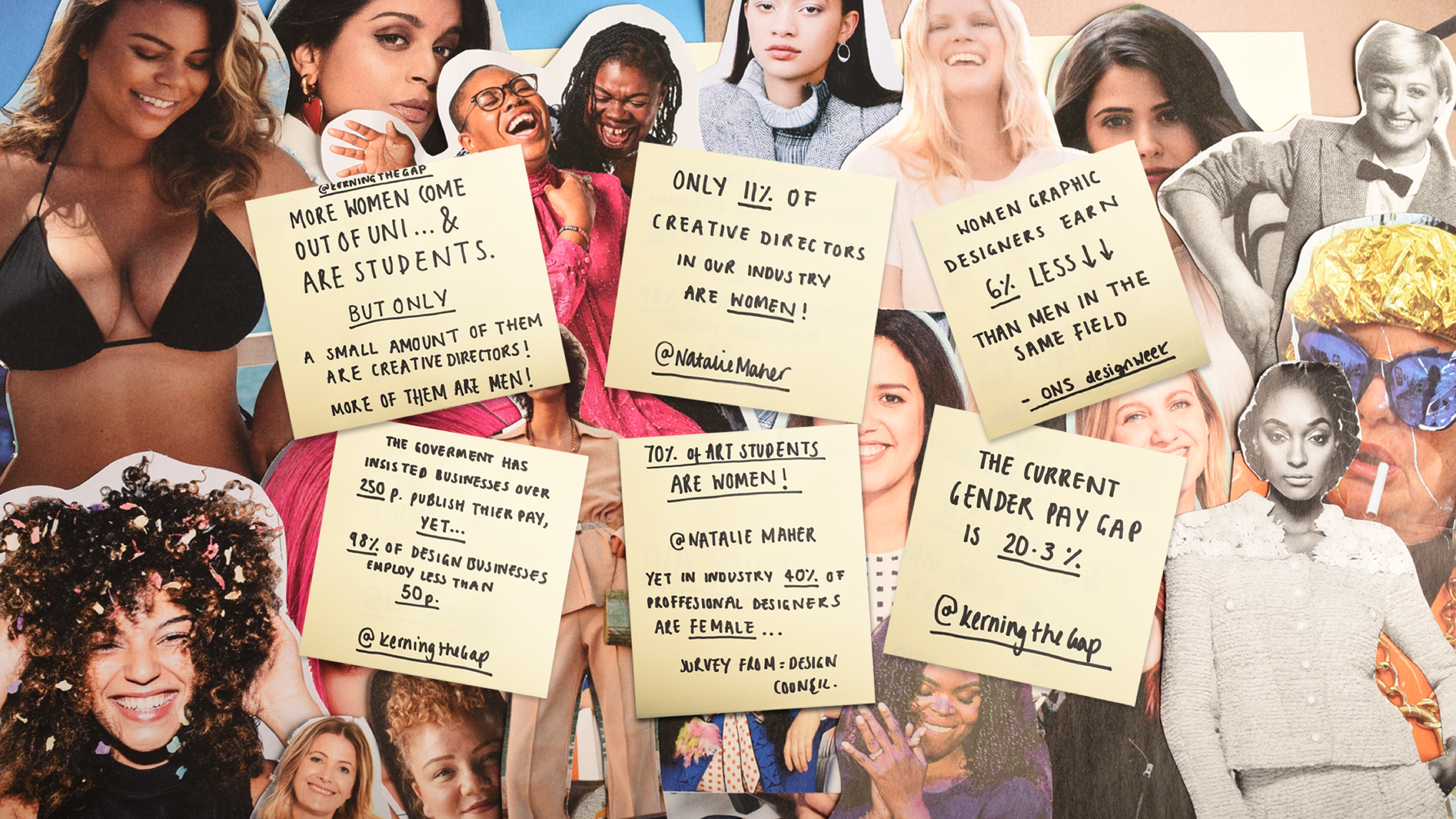 I have named this project Women Creatives in Power as we need to see more of this outcome. The concept of the name and visual language has came from the phrase mother nature playing on the idea of women are creatives and a metaphor of growth and beauty. Also using the butterfly as visual language aspect using the buttery fly affect theory of the effect of making change happen. The main aims to this campaign is to raise awareness on the issue and also educate people on this issue.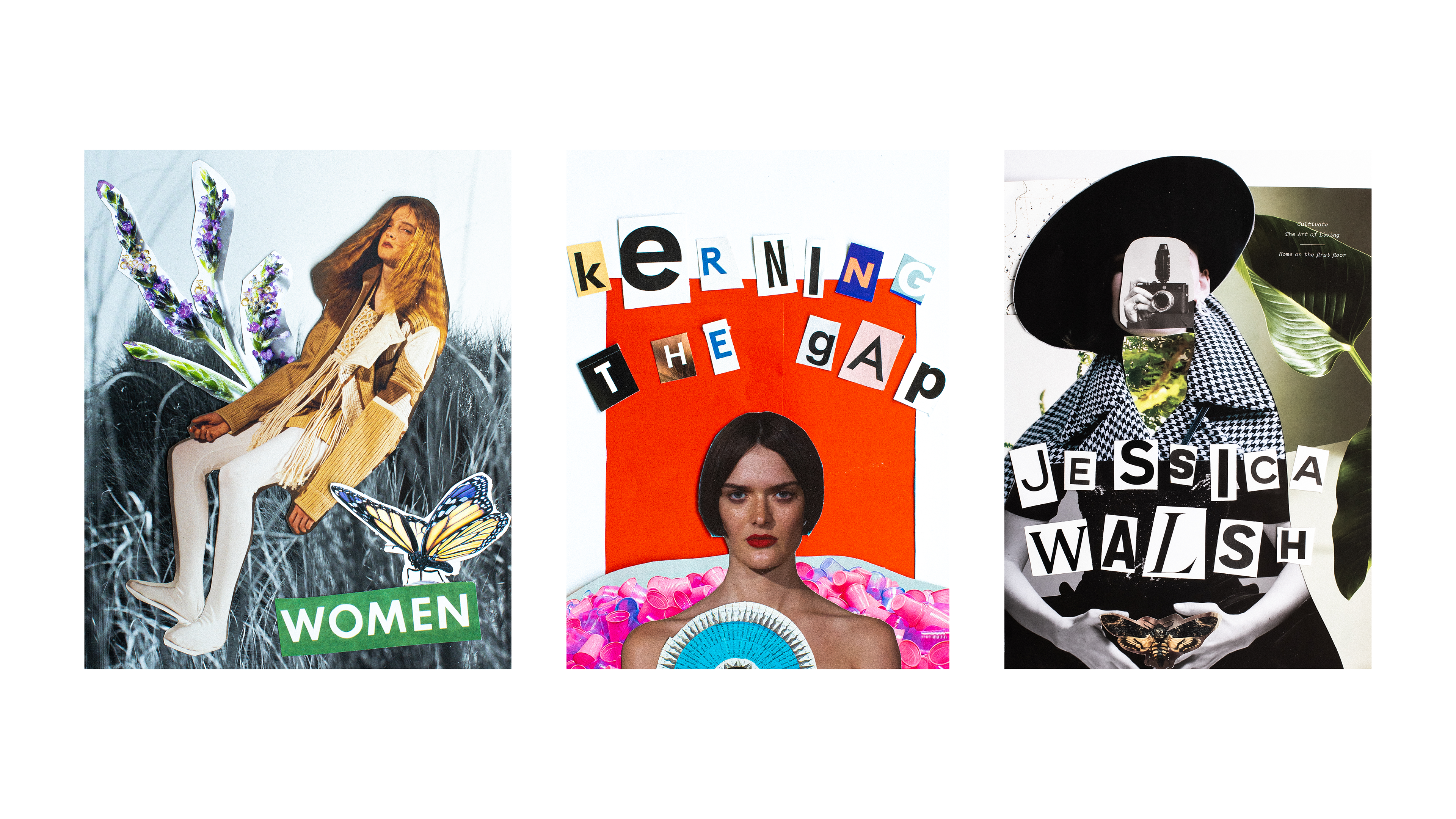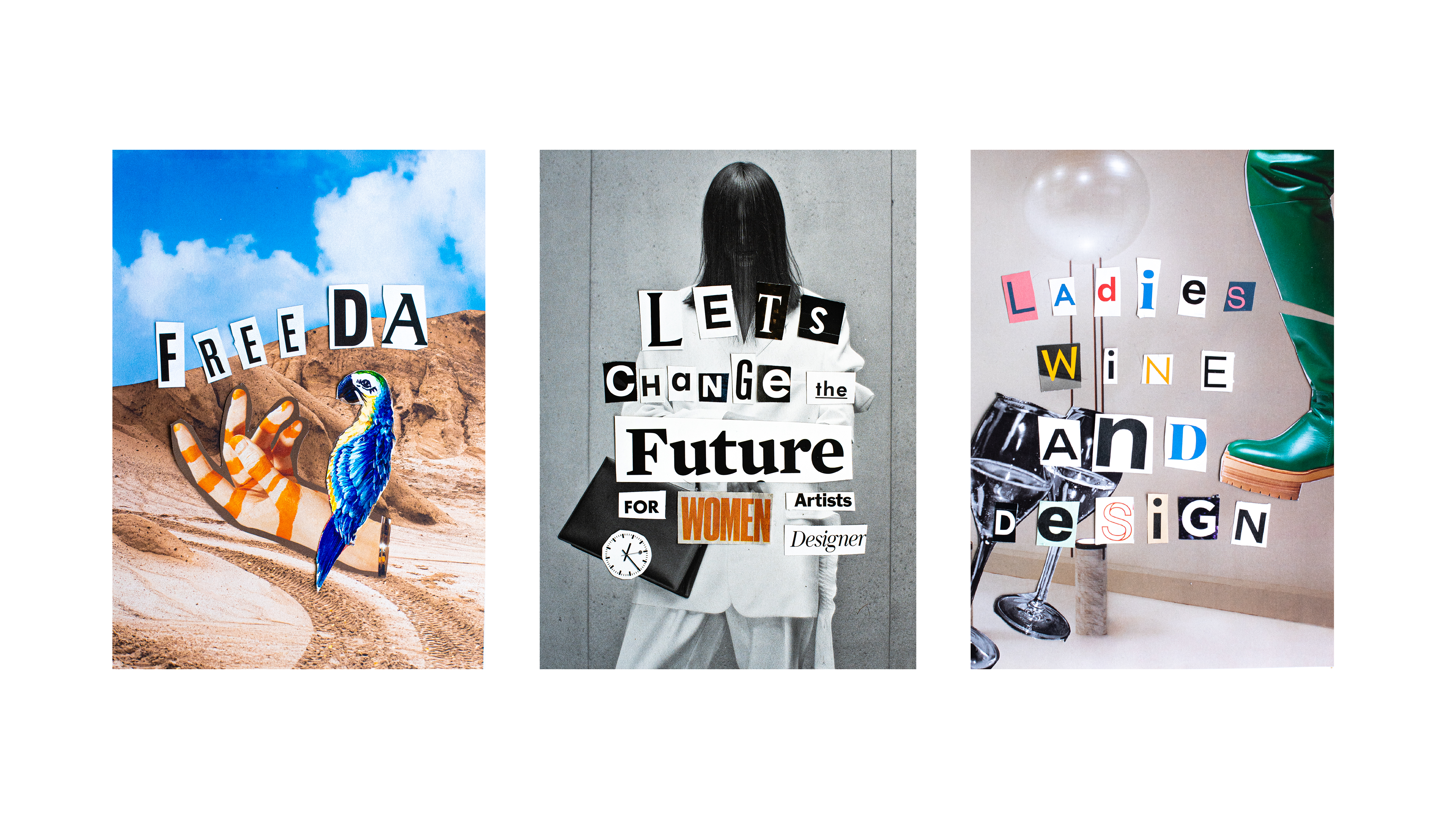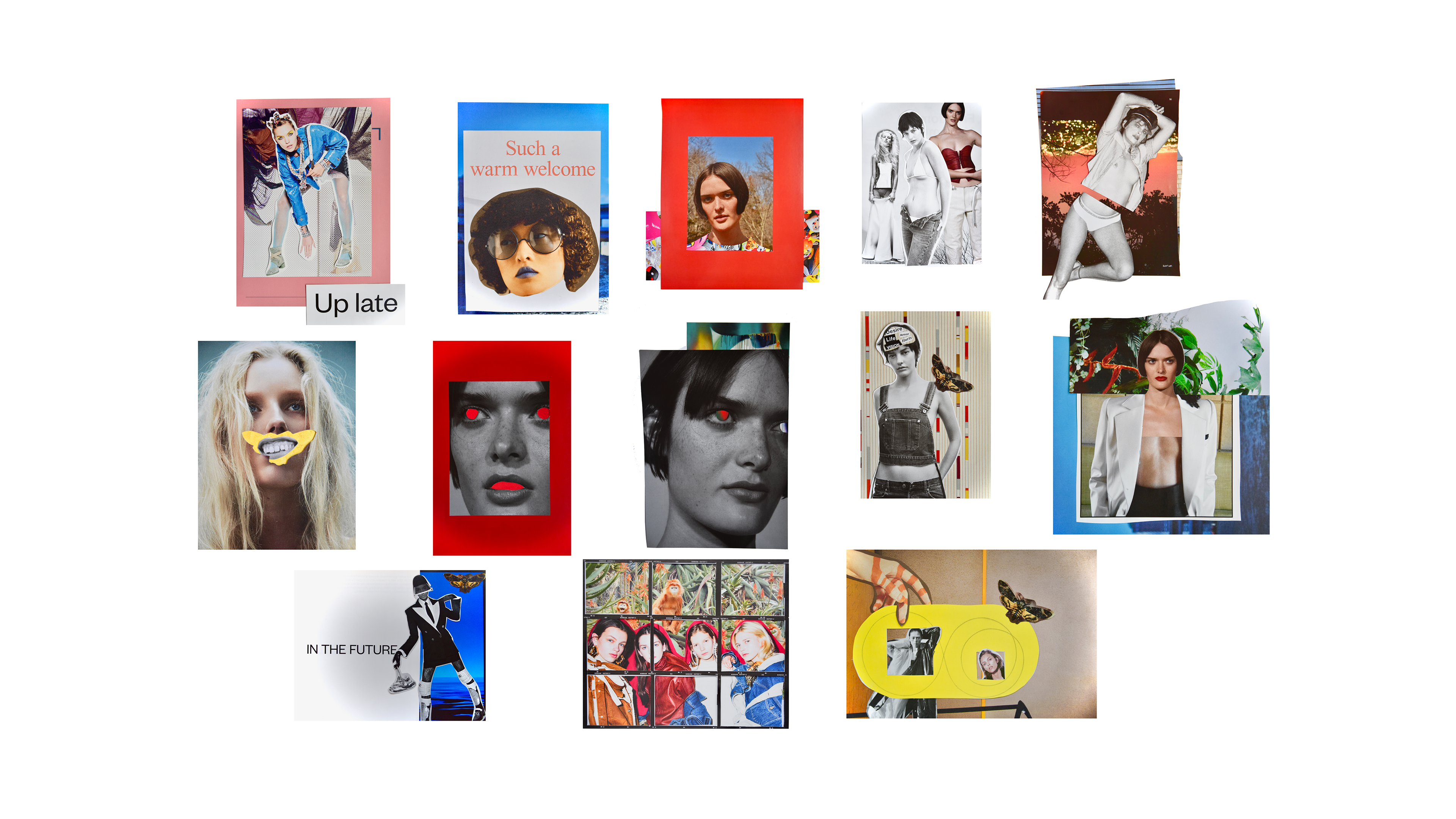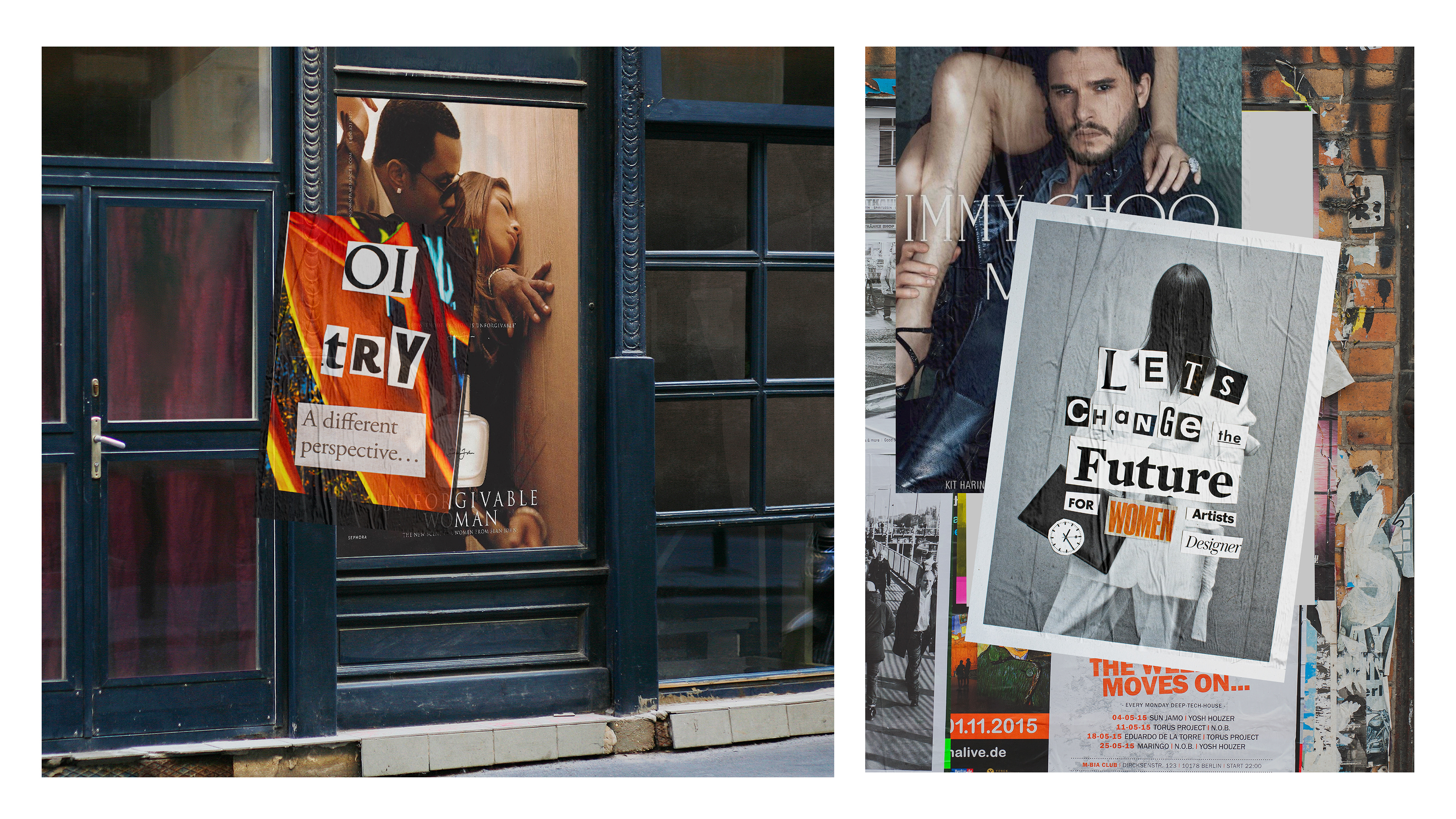 This campaign is a message and a platform for people who aren't aware of the on going problem which women face in the creative industry. The campaign is to make people aware of this problem by educating people and raising awareness on this issue. By using existing campaigns which will lead you to platforms that will educate you but also a place where people can become aware and get involved to help fight this issue and becoming a part of a community.
For the final outcomes for this campaign I produced a campaign video in the format of stop motion using collage design. A website/blog which is a place to inform the audience about the campaign but also a resource to get educated and raise awareness. From this website there is a link to the instagram page to raise awareness in a more visual approach displaying posters of collages designed for the campaign.