––MENTAL HEALTH CREATIVE CONSCIENCE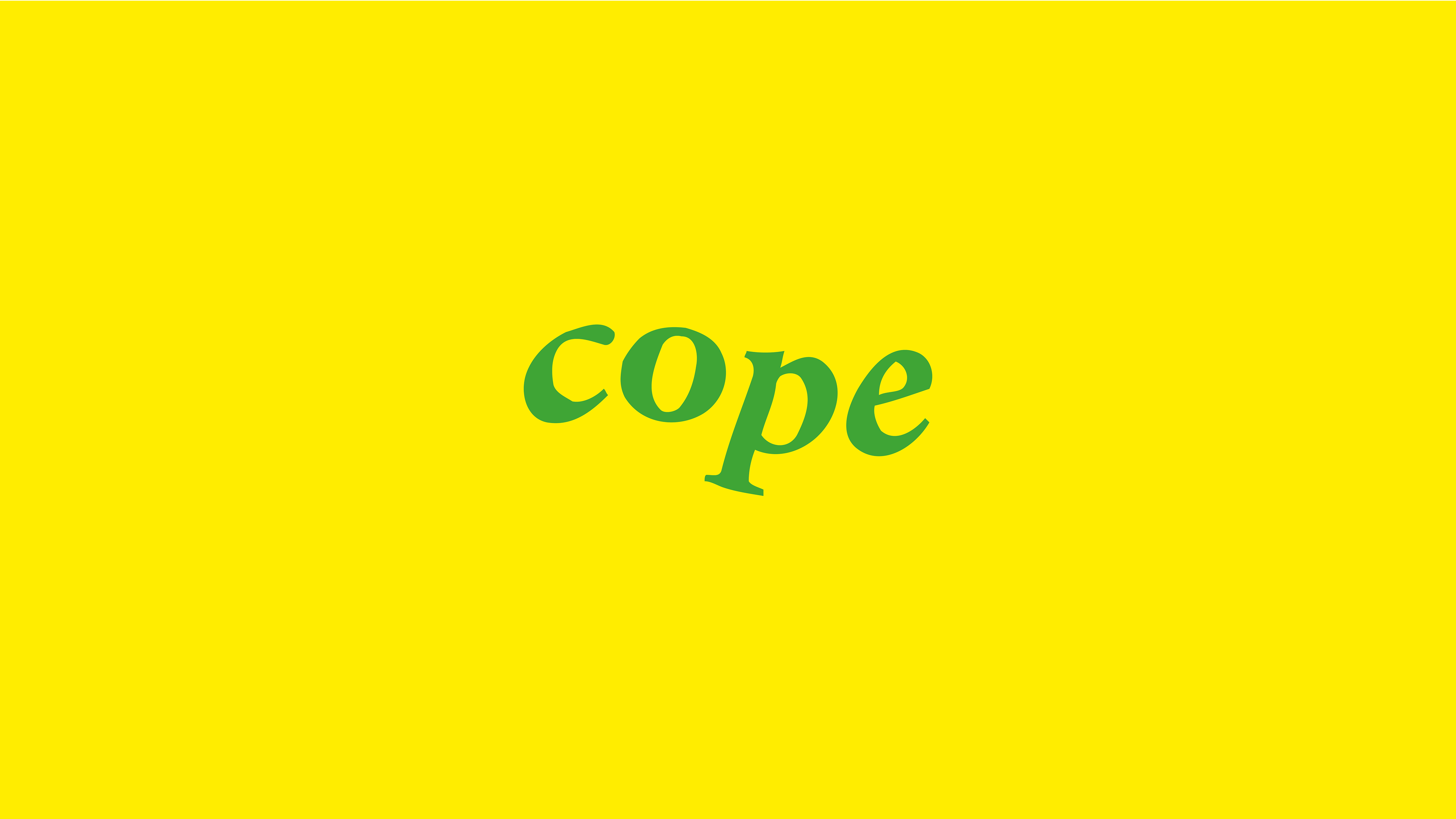 How can you use your creative skills to aid those with mental health issues? If your life or the life of those around you has been touched by mental health issues, then use these experiences as possible entry points into the brief and as a means of research to explore potential routes and solutions.
Helping people who don't feel comfortable to reach out for help or simply cannot access any help. This is a major reason Cope have created this care package which contain coping mechanisms as the numbers in the UK are growing as people are not getting help that they need for mental health conditions such as specifying in depression, anxiety and stress.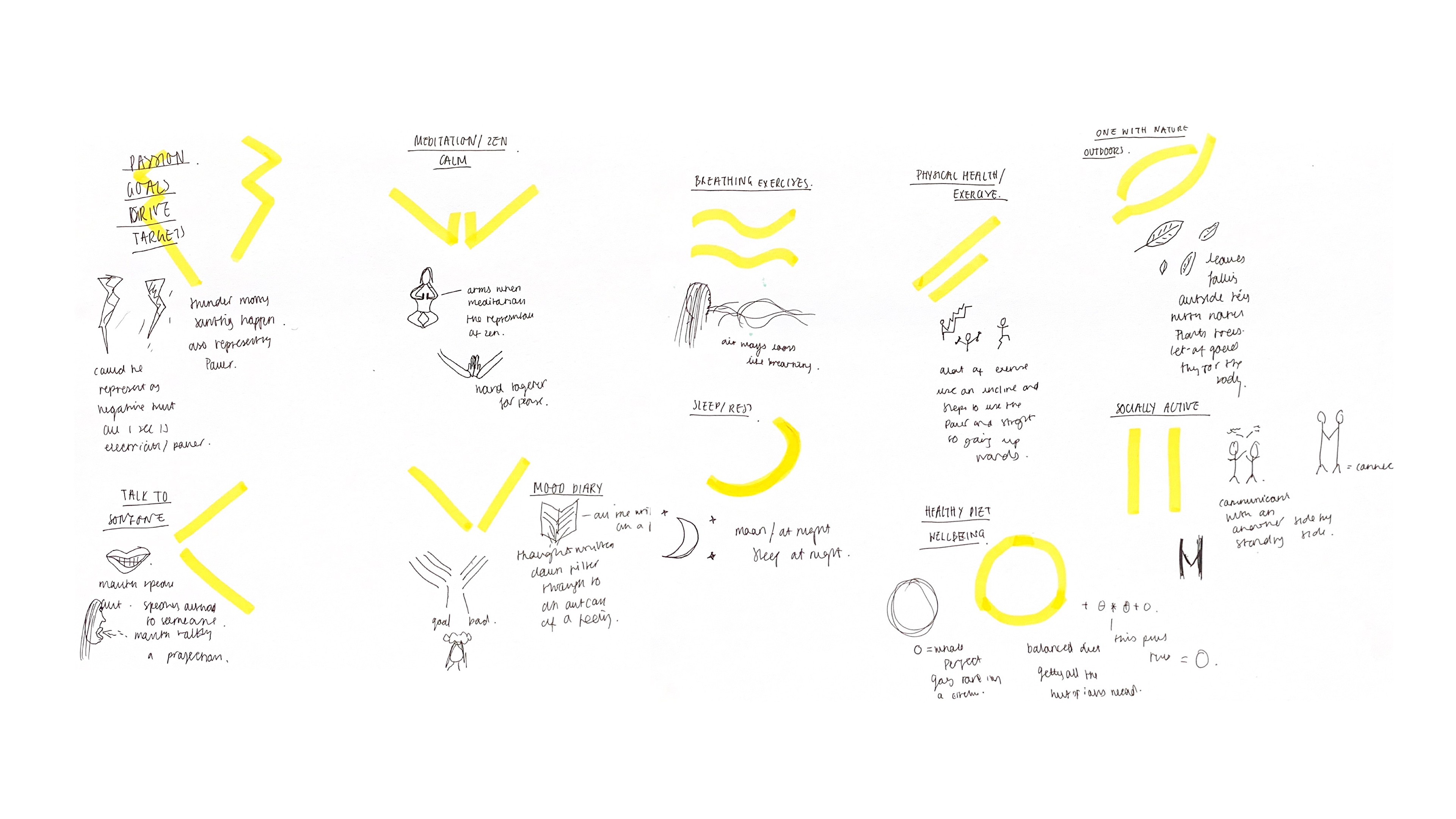 This project is very illustrative which surround the outcomes and how the idea of this care package, the idea is for the illustrations to support the coping mechanisms In a subtle, warming and friendly way. Here are the illustration I created and the initial pen drawing before they became digital–– click here to see more of the illustrations.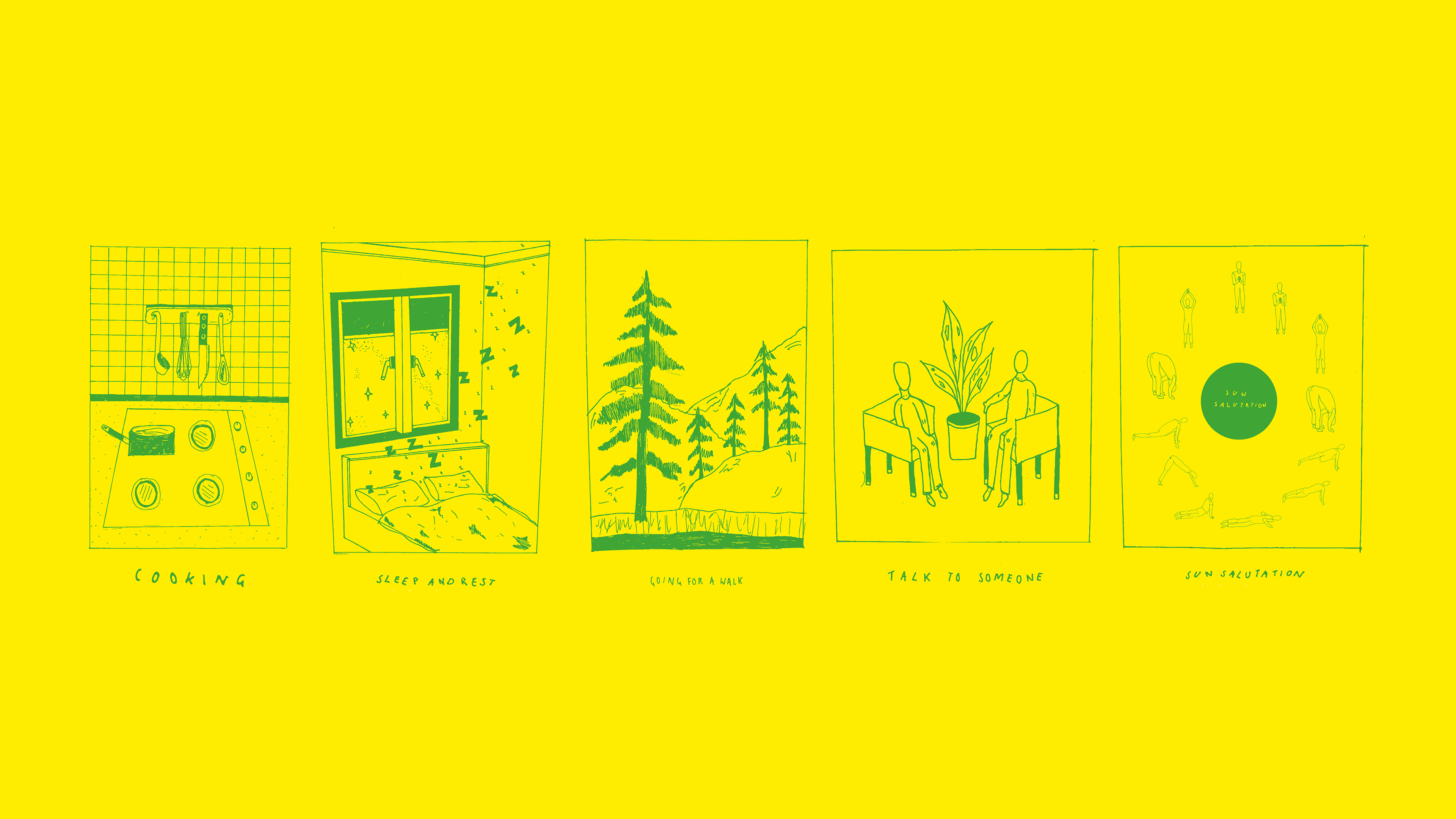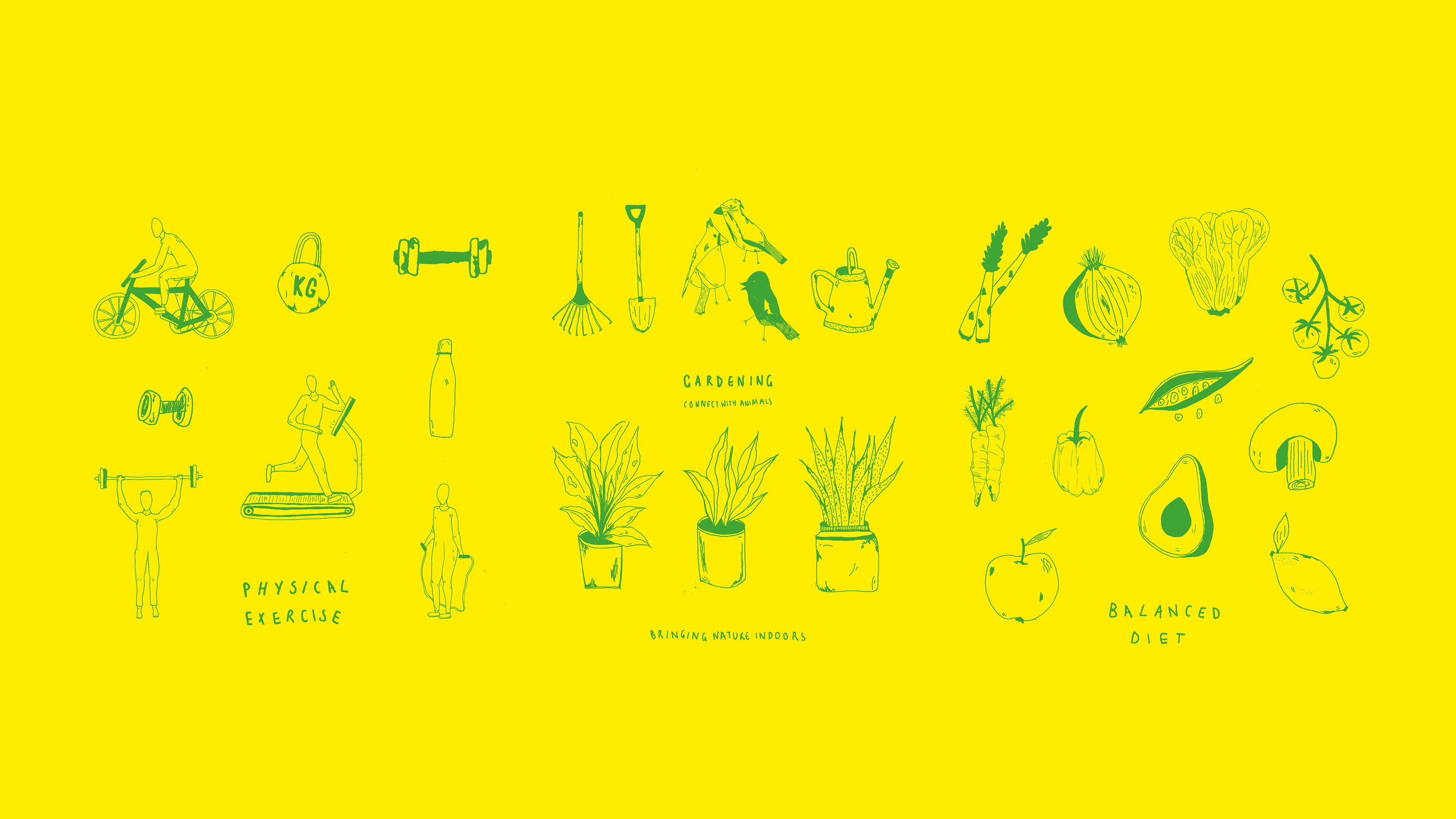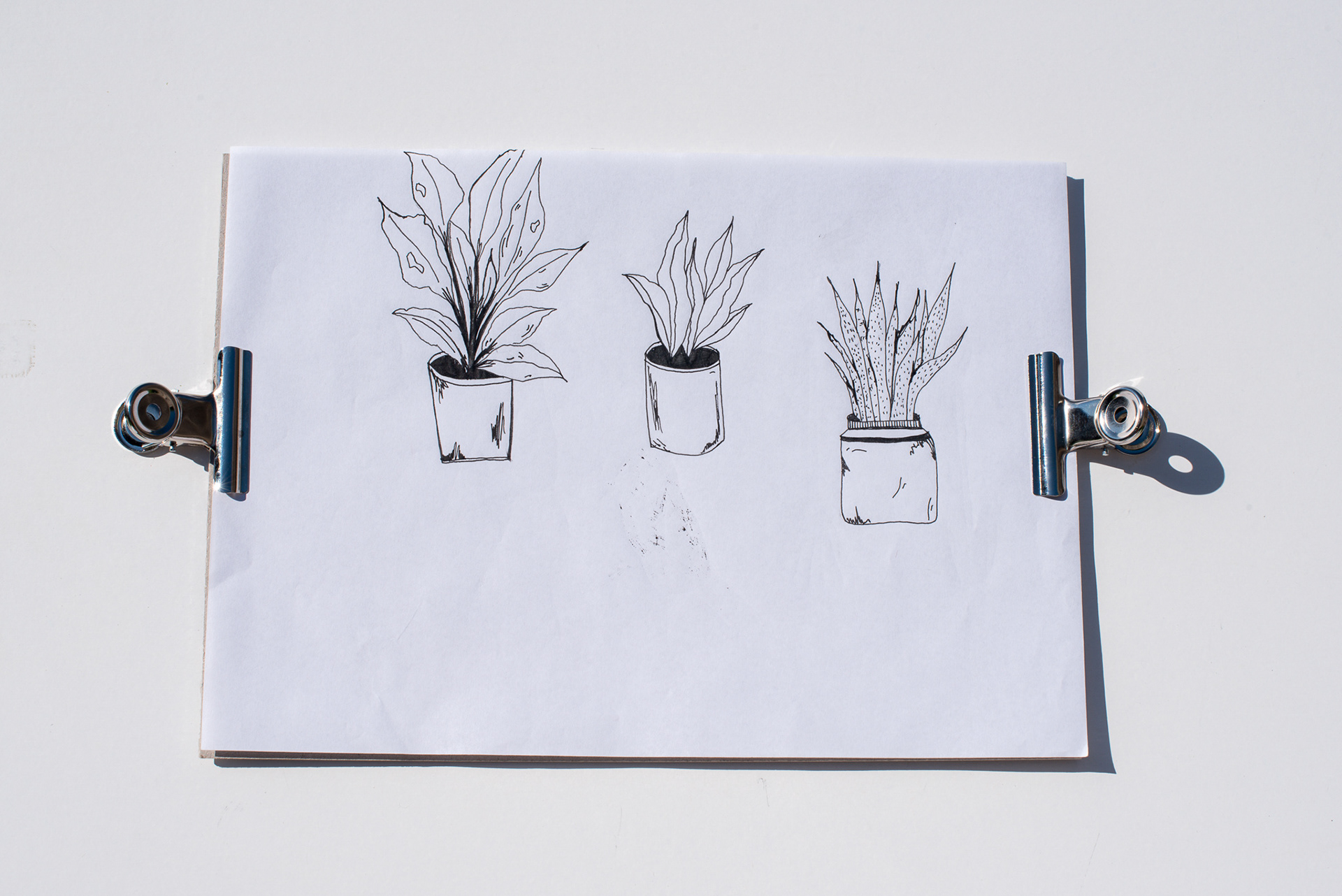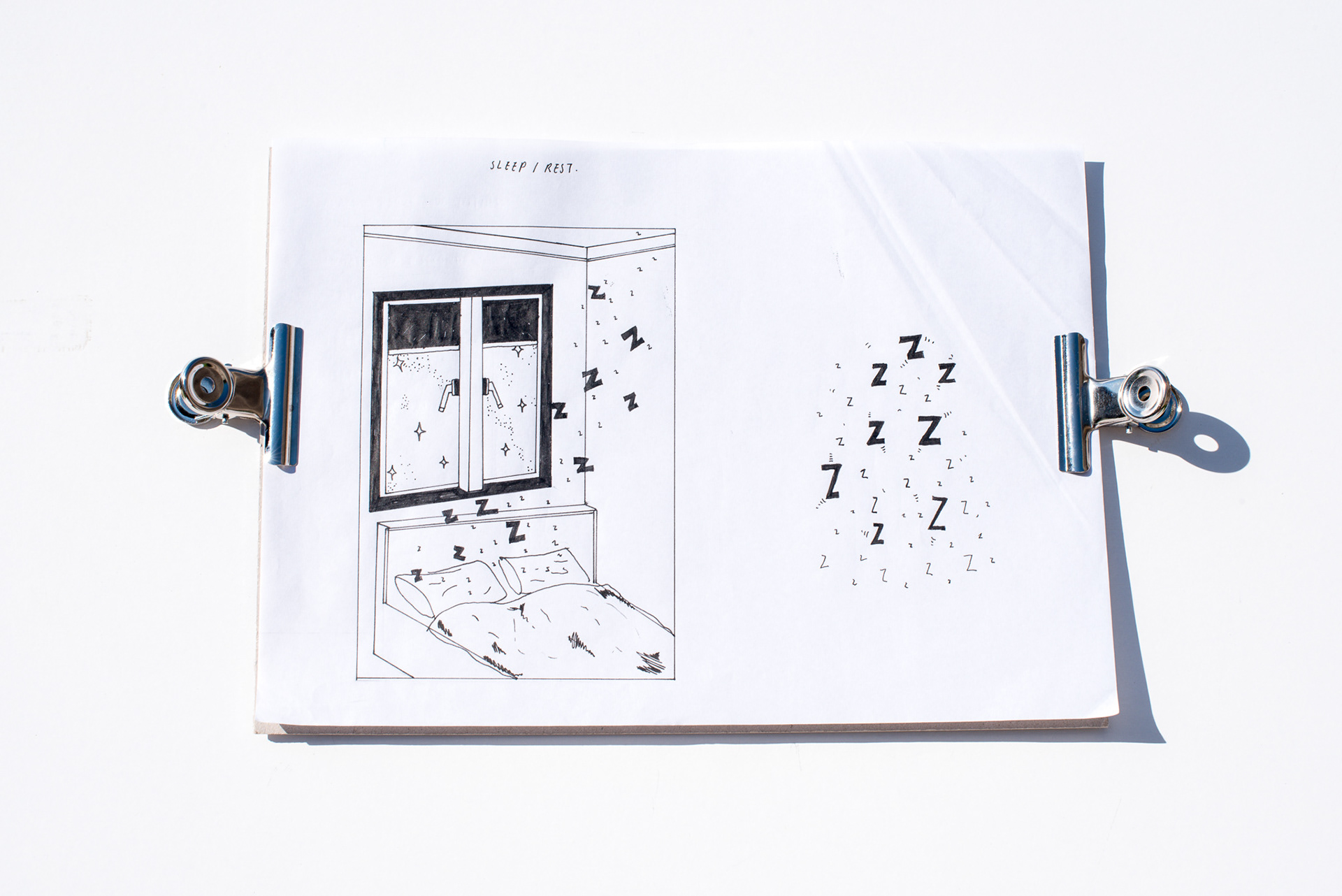 Supplying workplaces, schools, colleges and universities in the UK with a mental health coping mechanisms care package which everyone will easily have access to. Aims of Cope is to Prevent mental health conditions, Help people suffering with mental health conditions and Recover by helping people maintain a strong mental health. This care package will hold the same value and importance as having access to first aid kit and health and safety pack.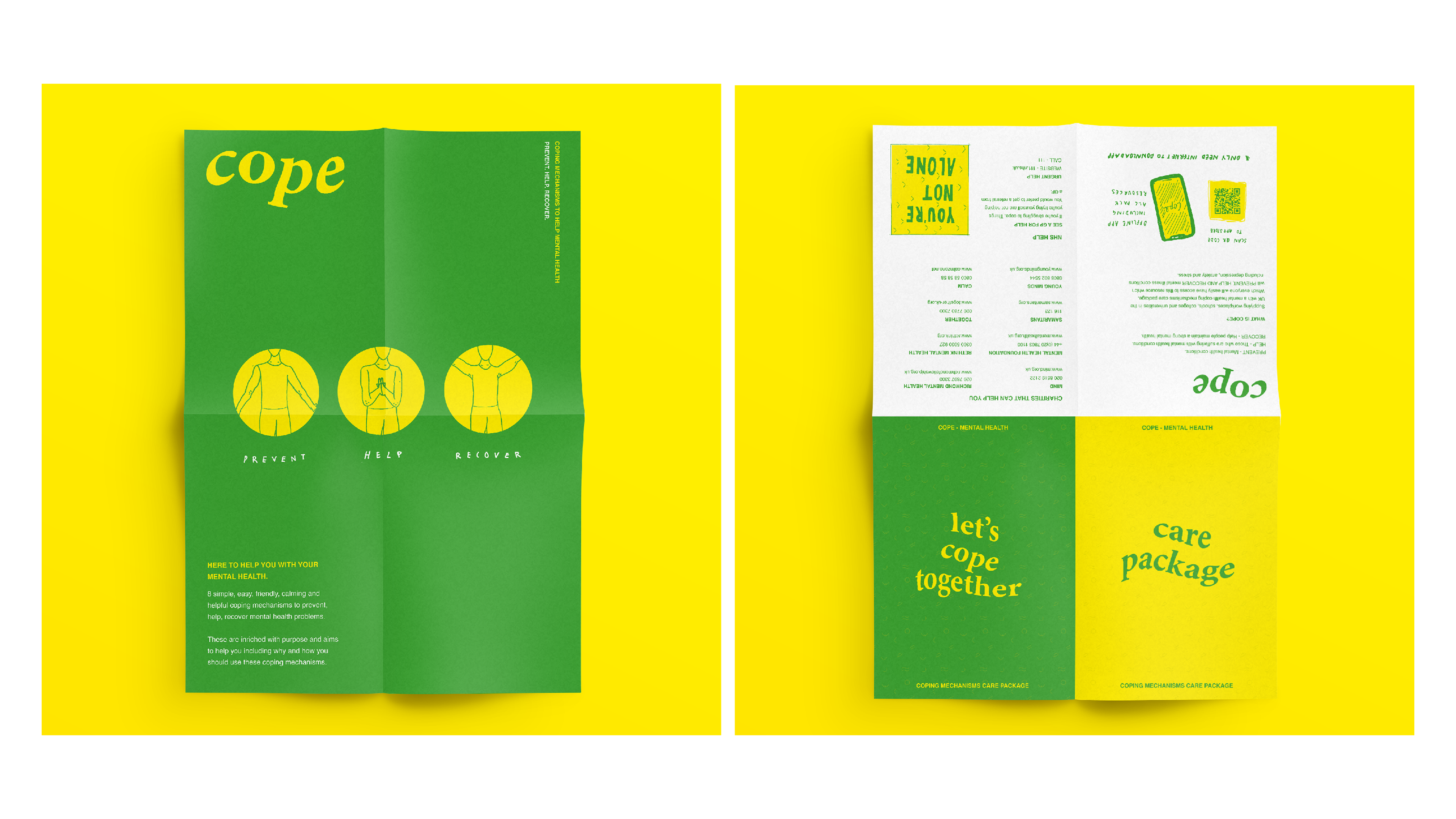 COPING MECHANISMS MANUAL––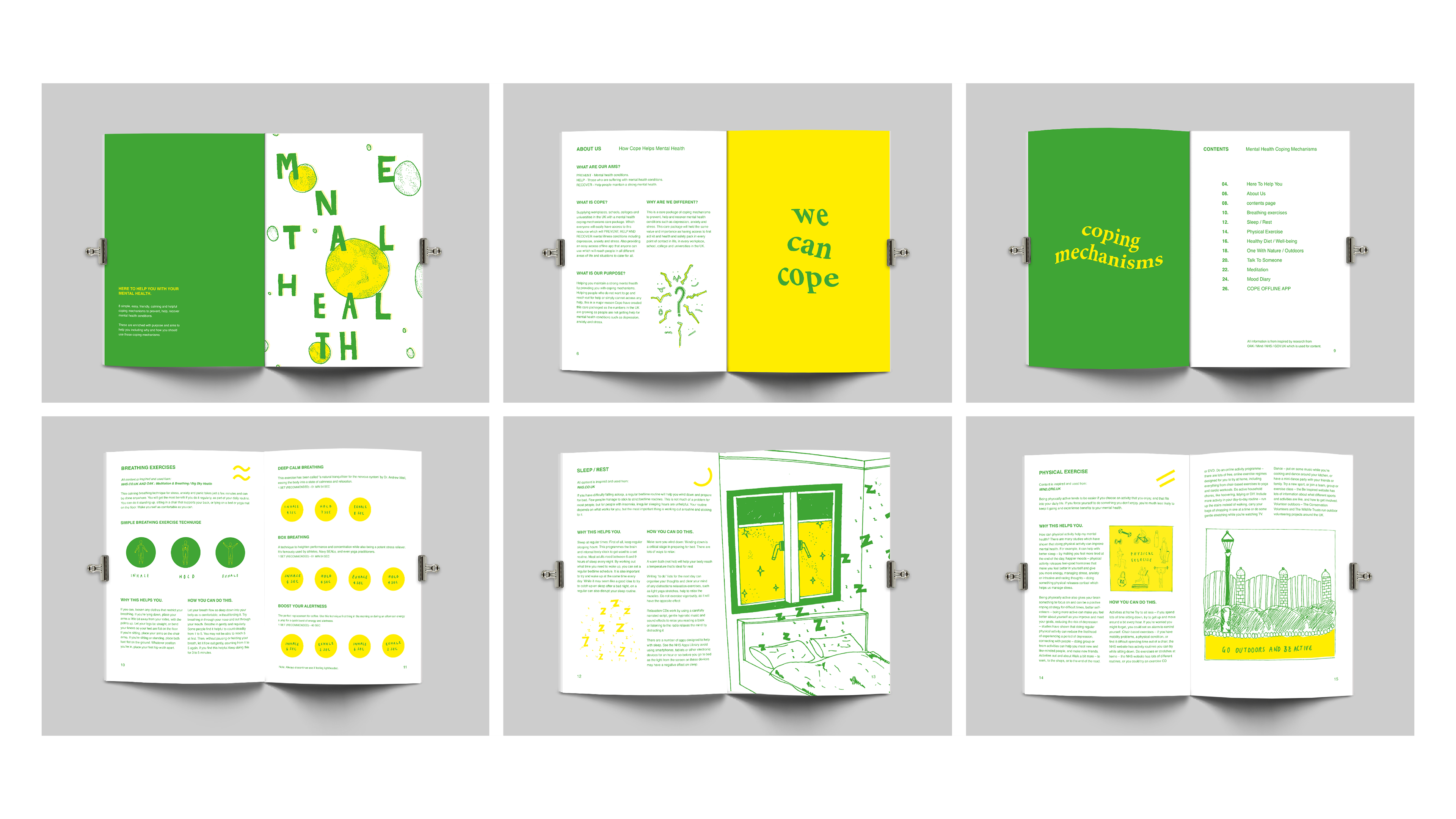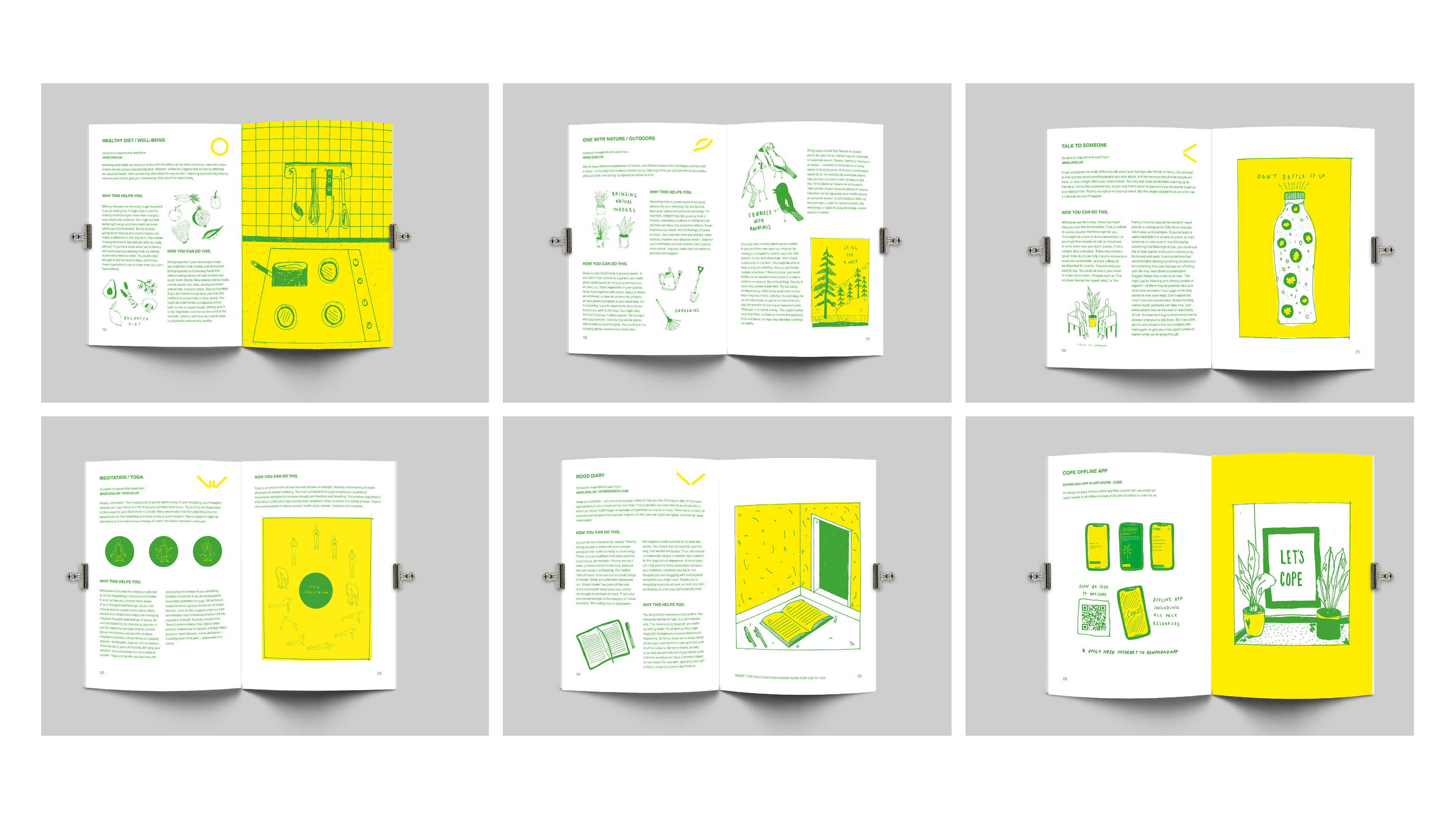 COPING MECHANISMS PROMPT CARDS––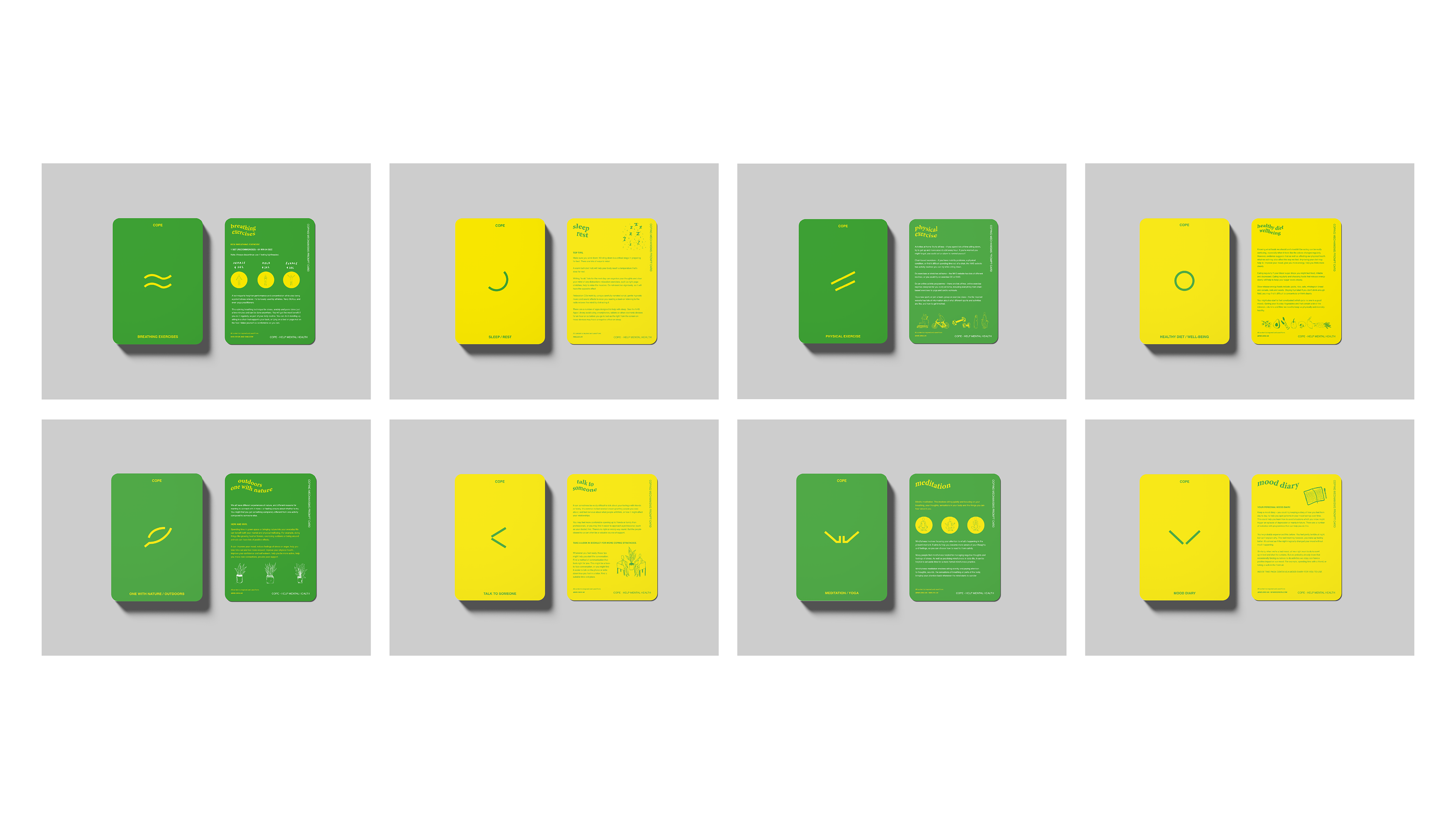 COPING MECHANISMS MOOD DIARY––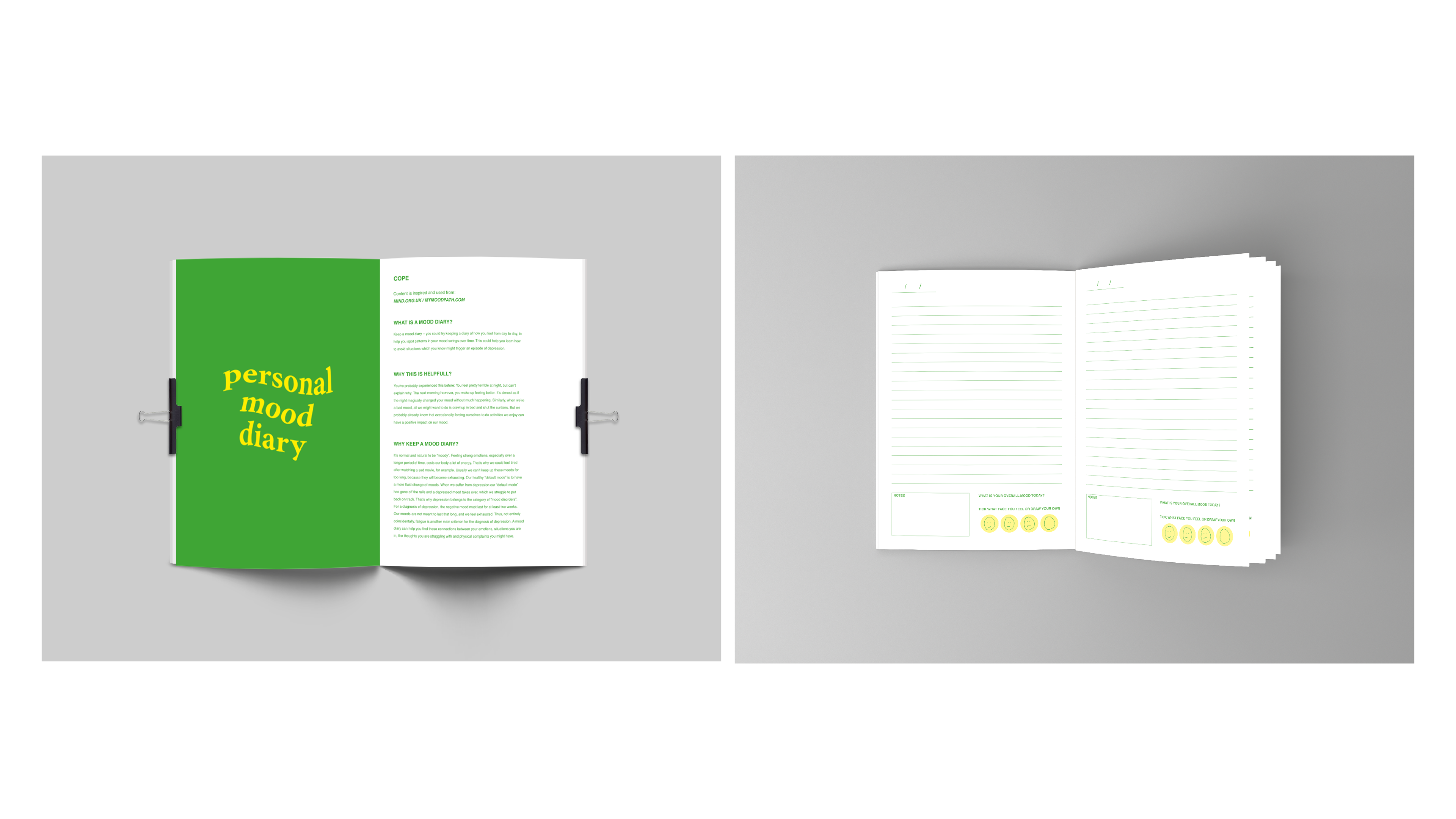 That anyone can use which will reach people in all different areas of life and situations to cater for all.