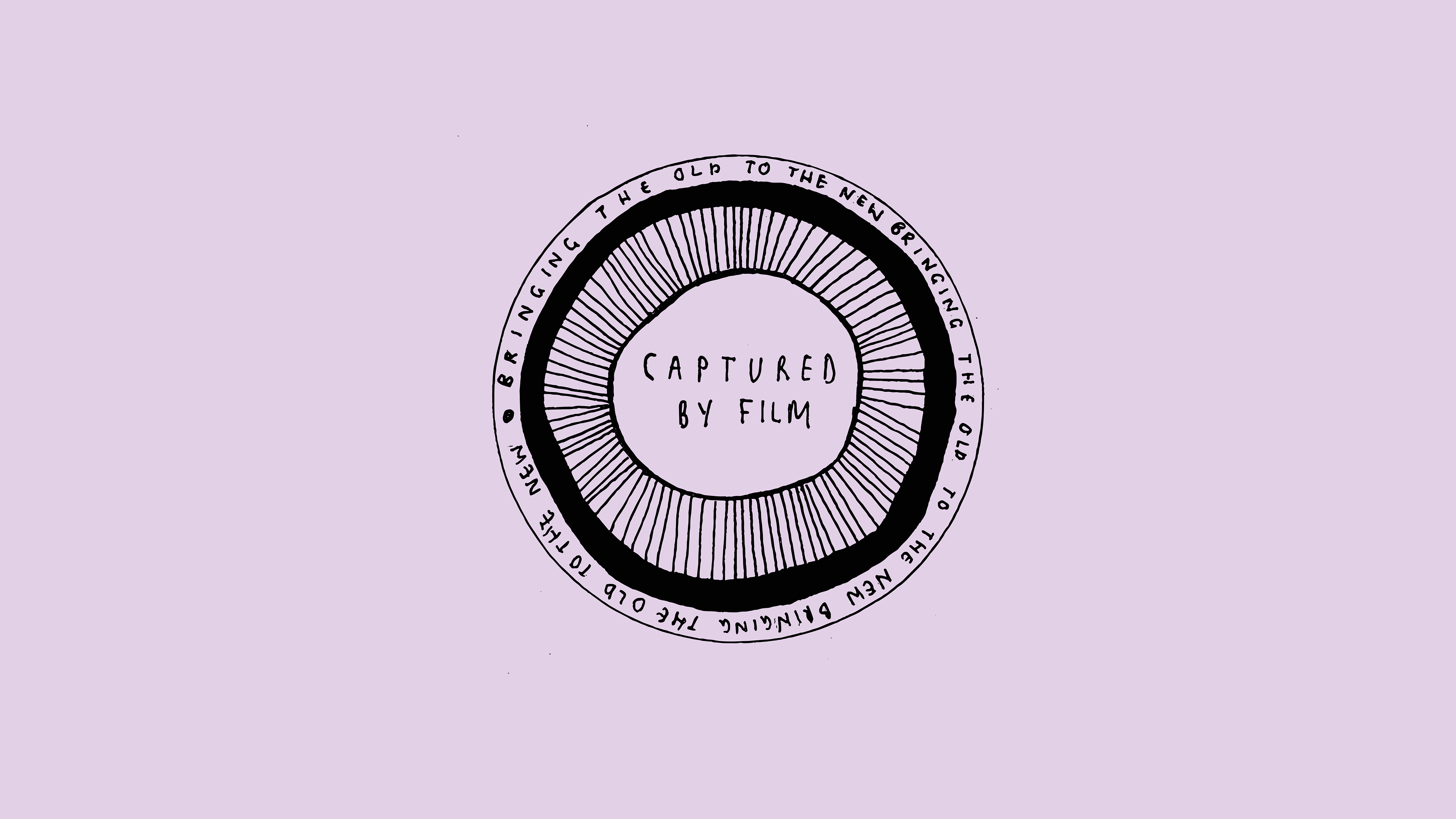 Gather a complete knowledge around one single thing and communicate your findings through the form of a publication that helps inform, engage and inspire the viewer, in an appropriate and relevant way.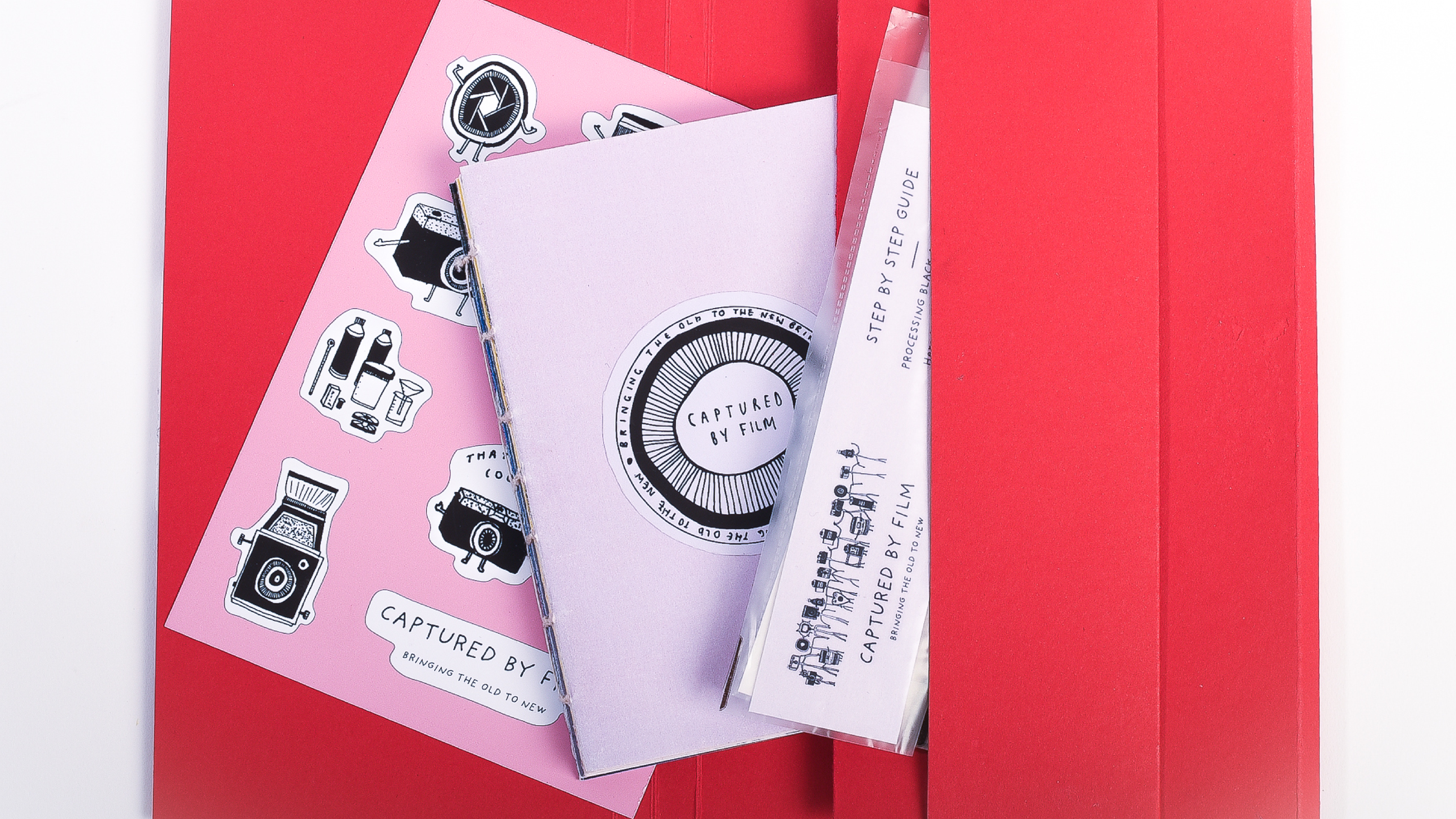 The main focus around this project is the illustrations which surround the outcomes and how the idea of this product come across as a fun light hearted information package which is all about one thing - film cameras. Here are a family of the illustration i created and the initial pen drawing before they became digital–– click here to see more of the illustrations.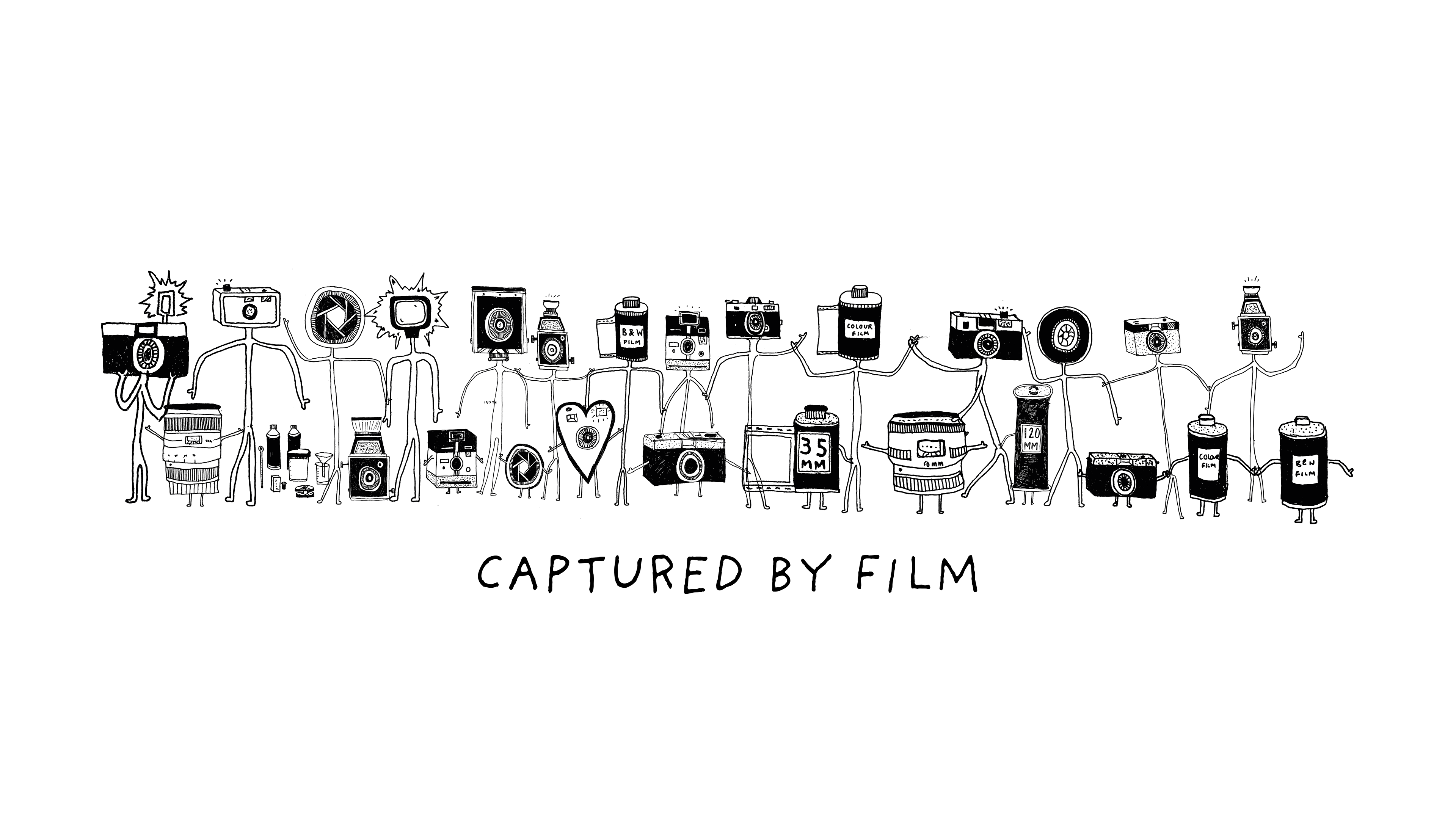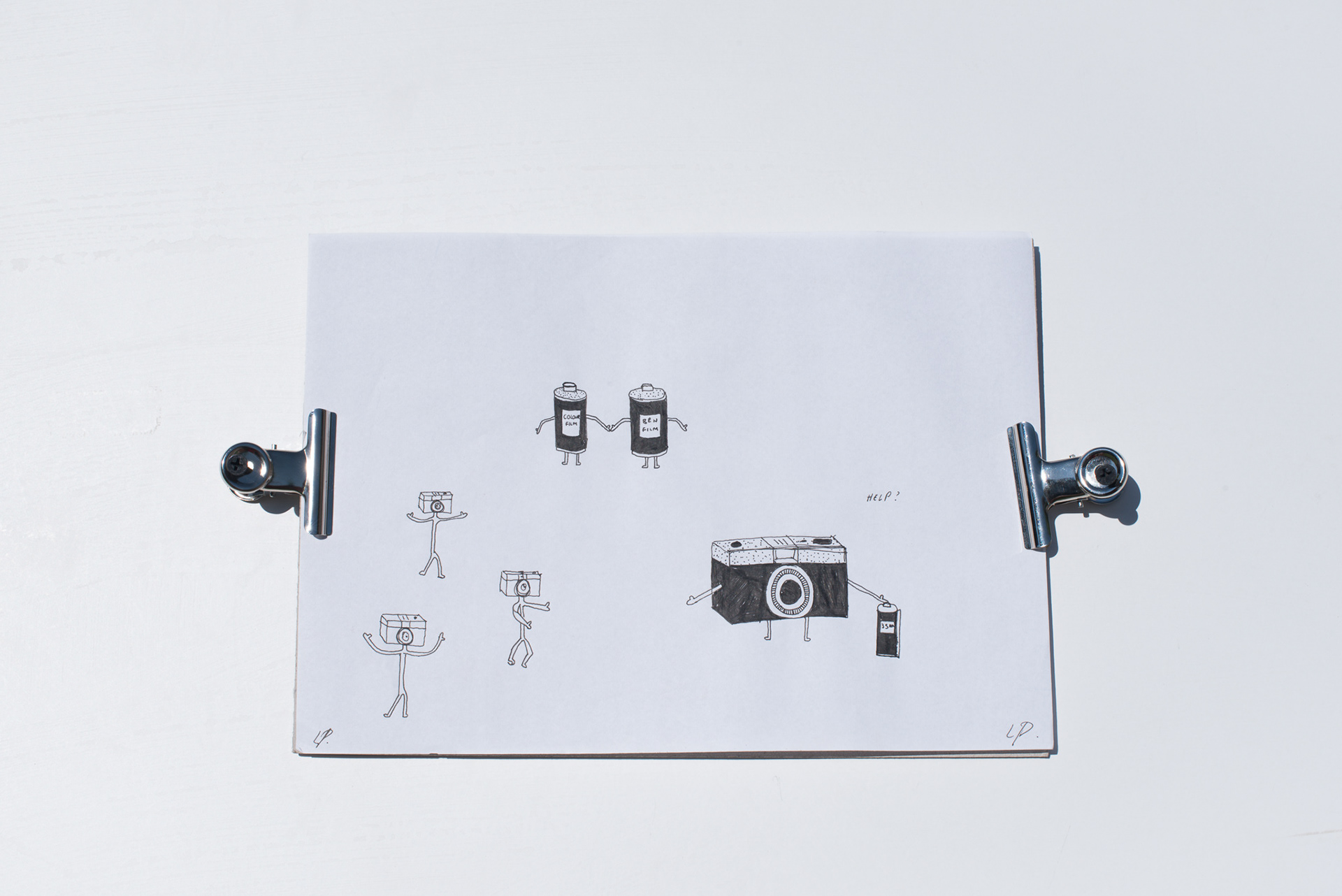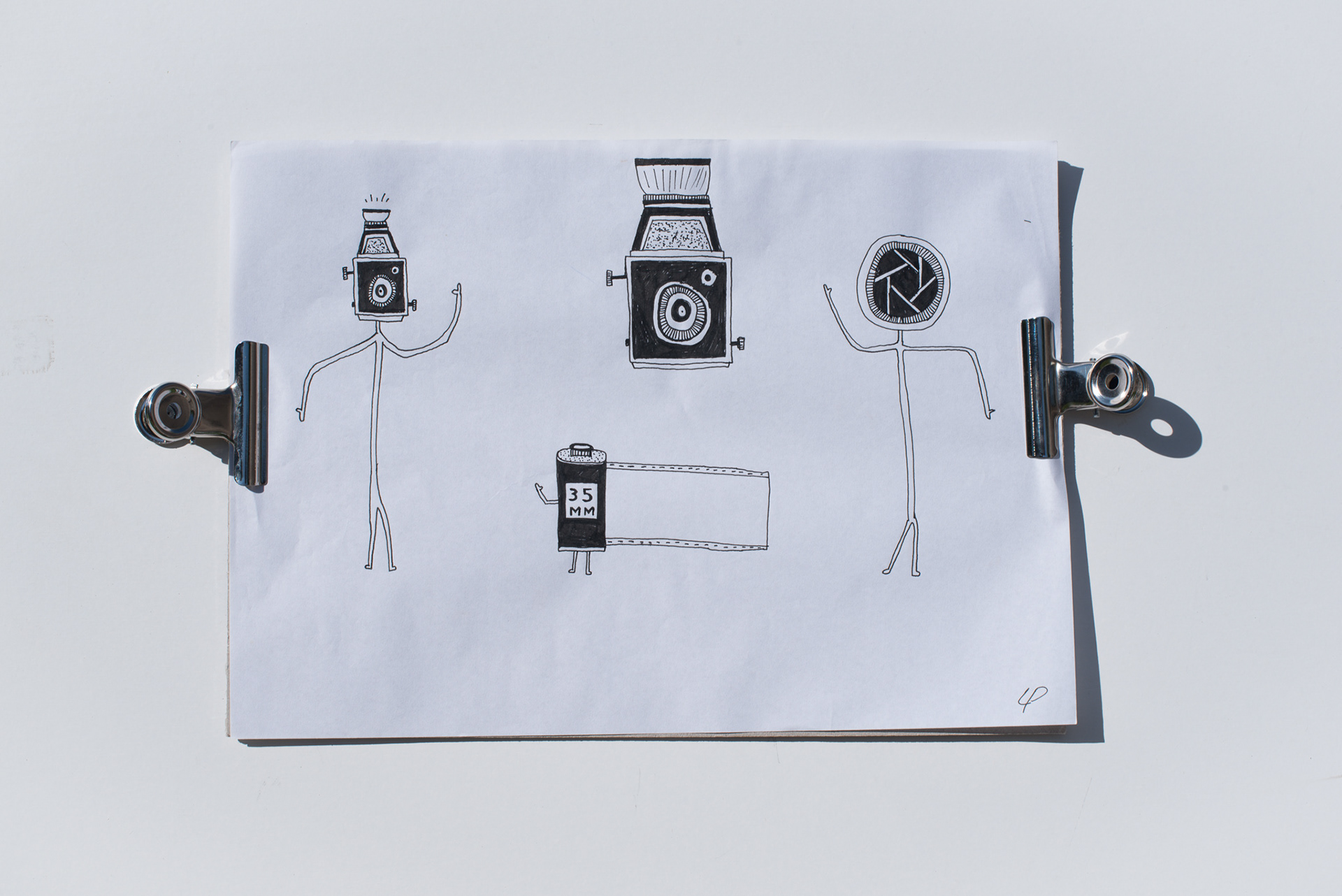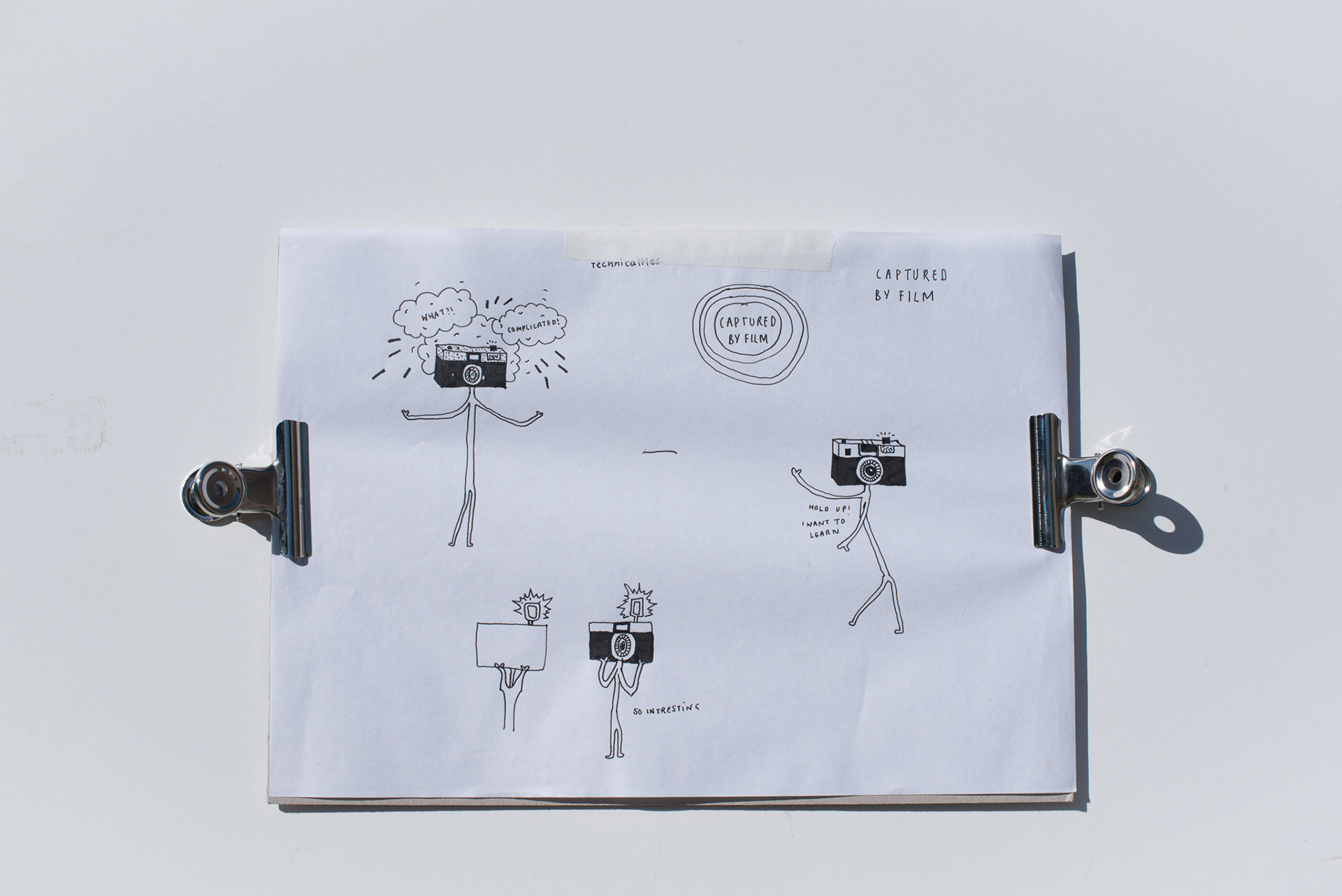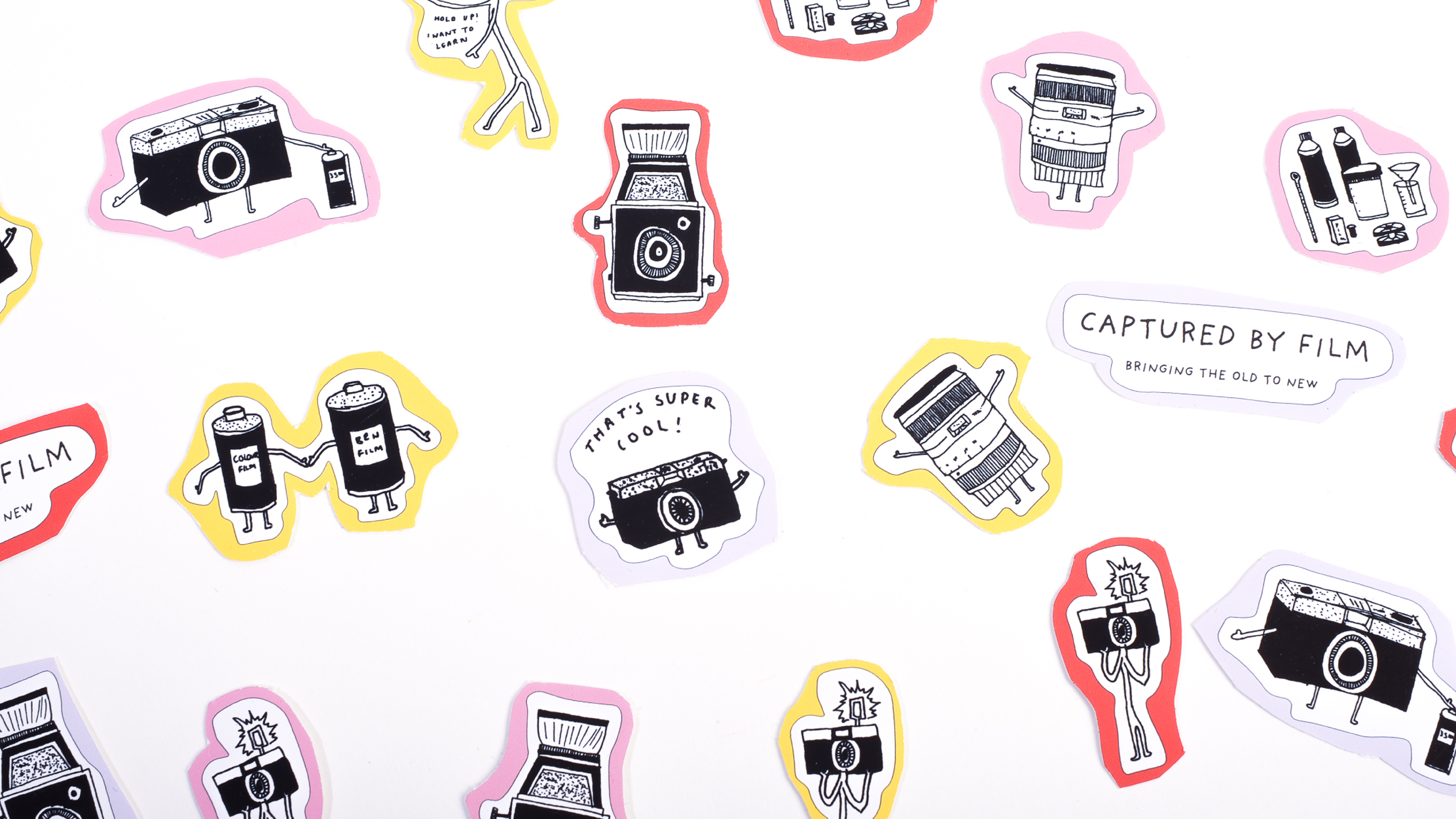 Captured by film, bringing the old to new was very enjoyable to explore as film photography is a hobby of mine, I am always taking photos on my film cameras and developing them to use within my work. The concept of this artefact is recreating the exciting nostalgic moment you receive those developed photos from your film canister in a packaged wallet.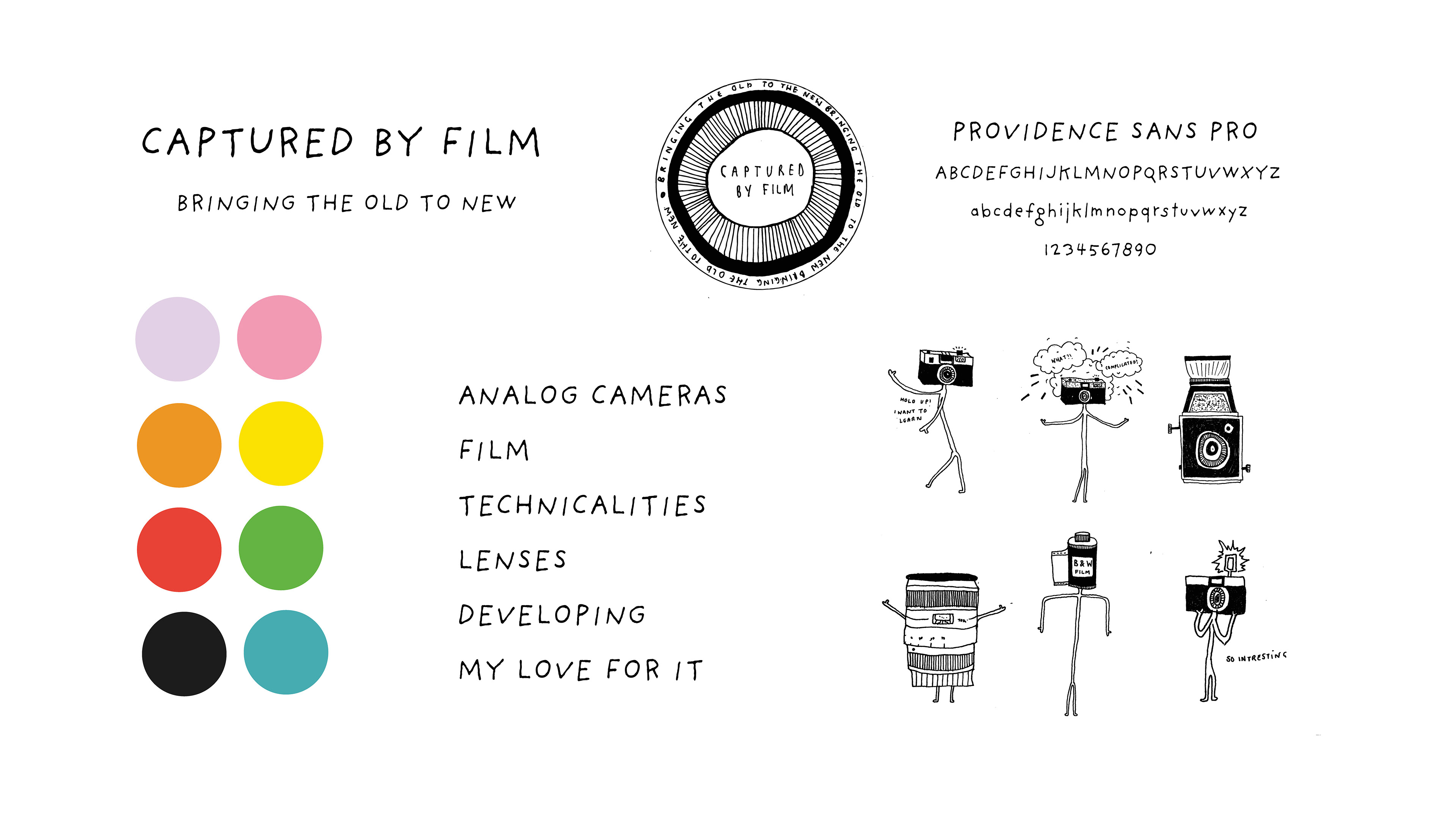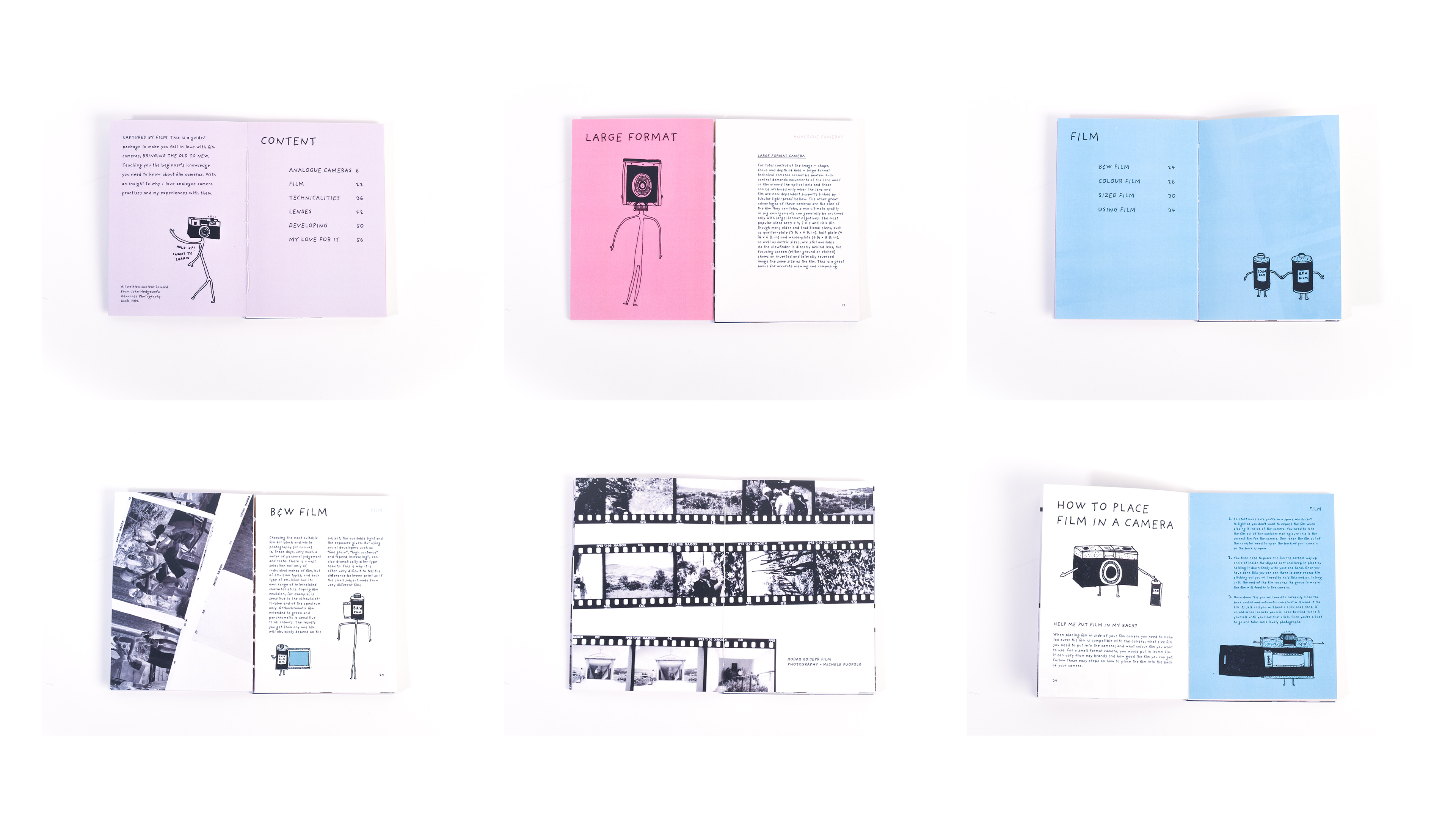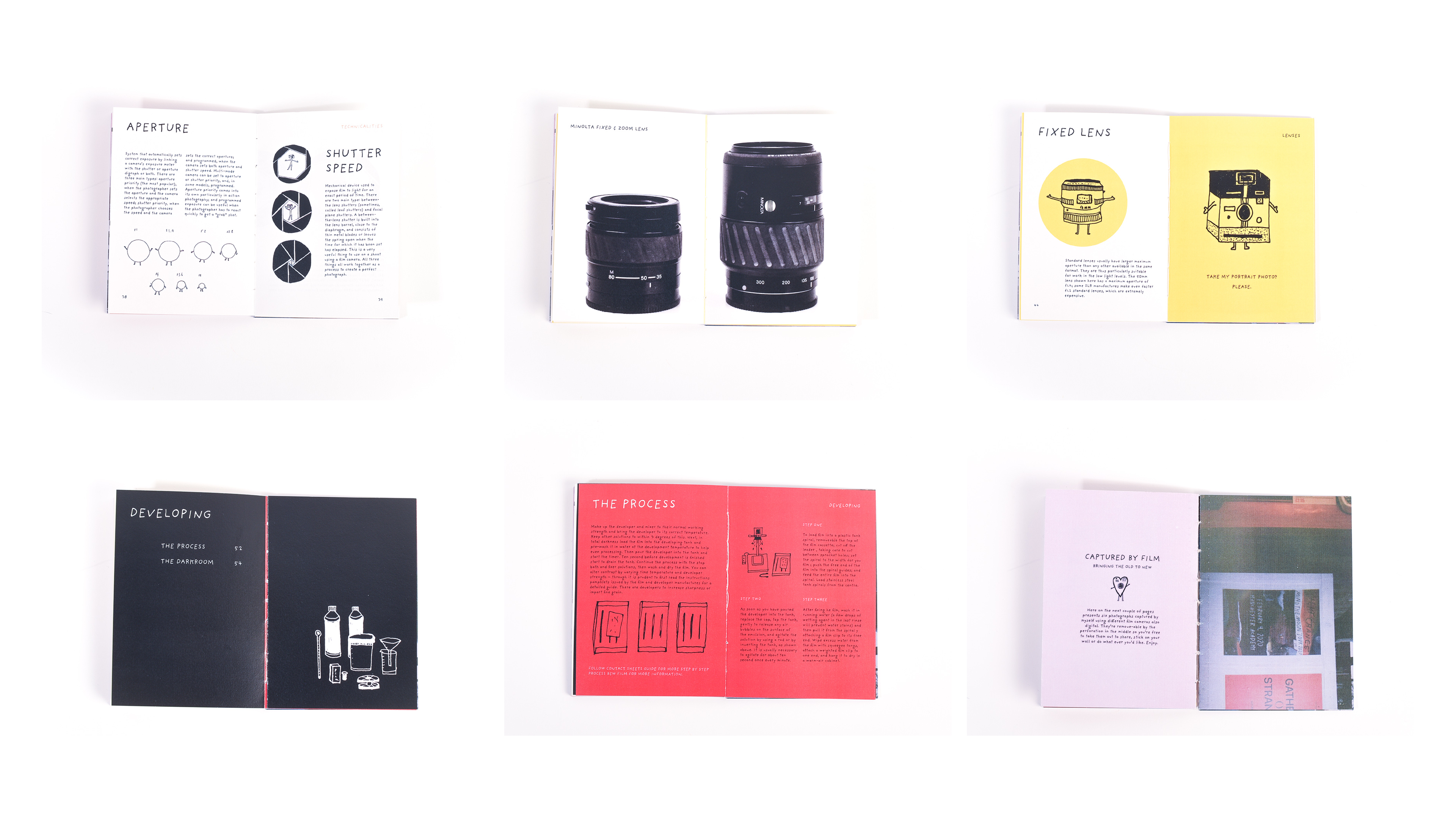 Developing my idea from the start of being a film camera guide publication I then went on further to develop this idea, creating a photo wallet design for the book to be placed in, the book which is sized at 6x4 the same as a developed photo and using the negatives contact sheets for the step by step guide on how to process B&W film, complemented with a sticker sheet to customise your wallet with.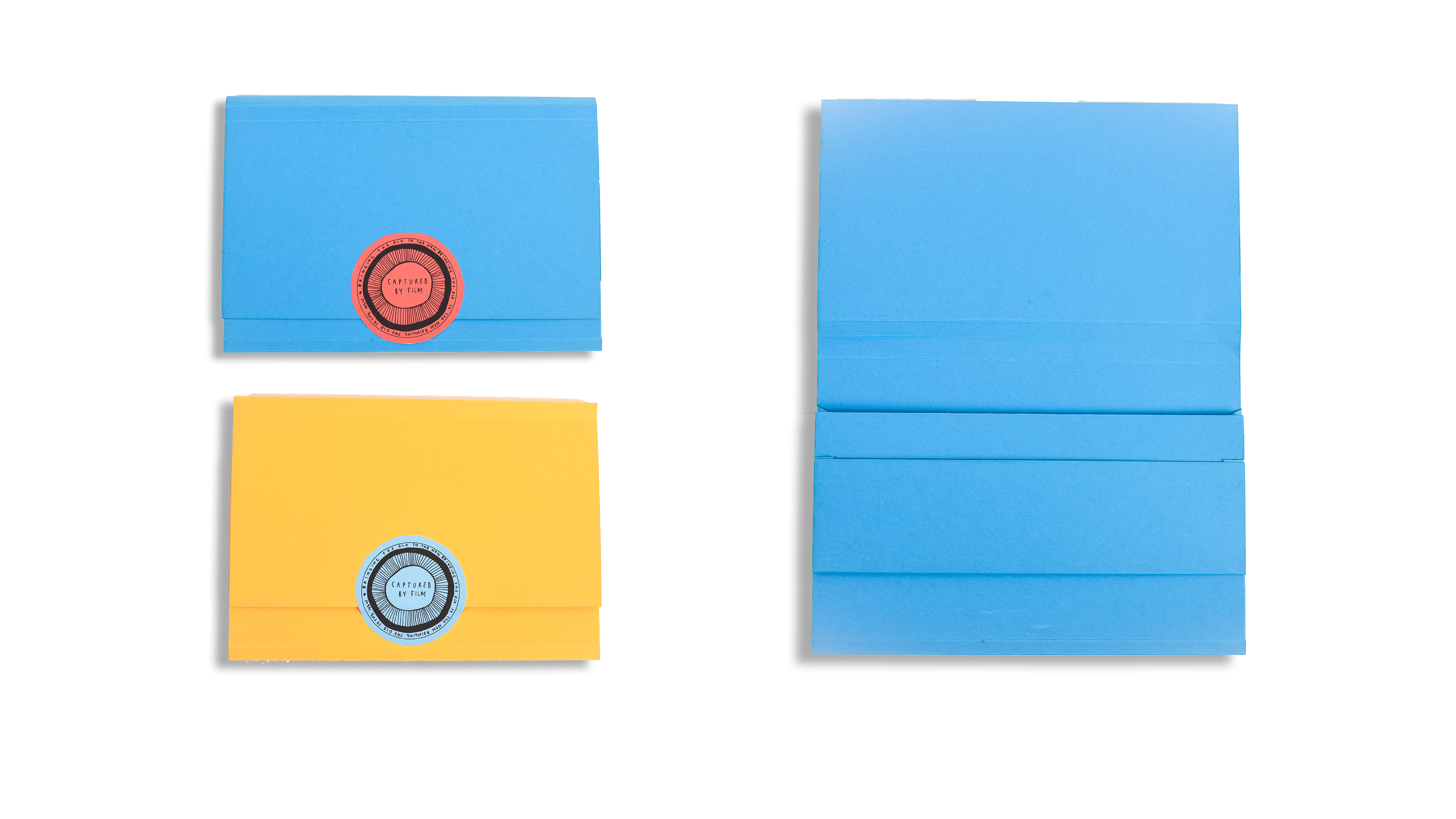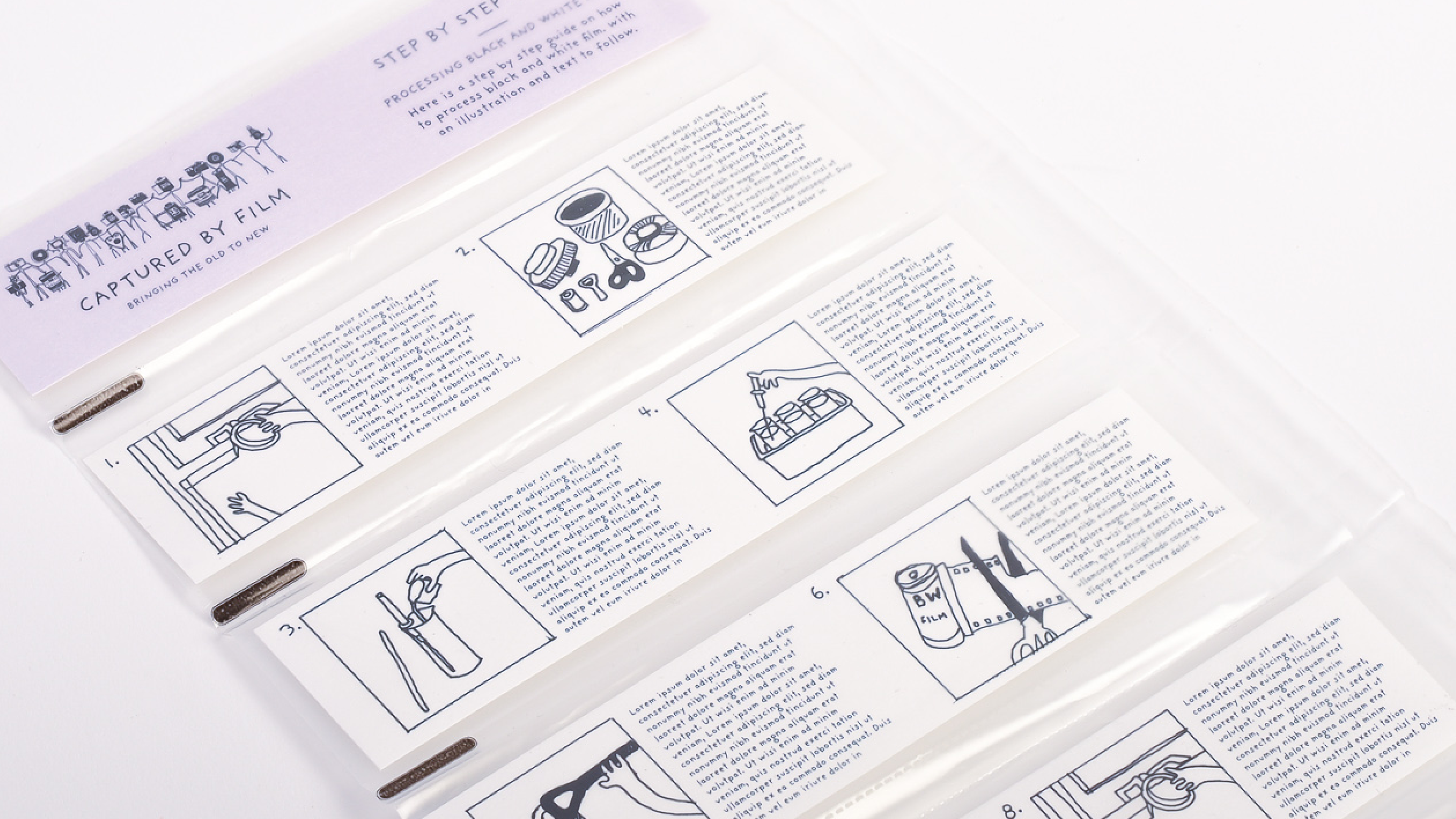 Video of full publication – Hand made publication using OKI printer printed onto cartridge paper, hand bound using kettle stitching.